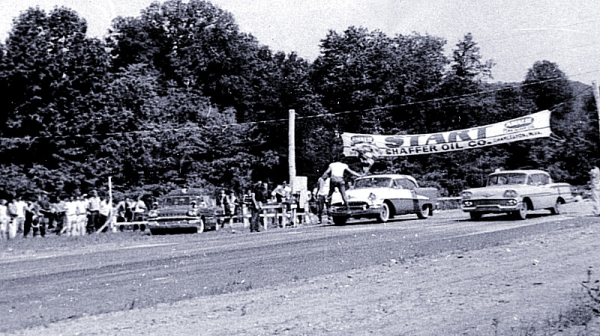 Kanawha Valley Drag Strip.. Photographer unknown
Beckley
Grandview International Dragway,  1976
I saw a few races there around about 1976. If I have the date correct, I was about 16 years old. A friend told me the owner would give me permission to drive down the track after the races so I stuck around. My friend pointed out R.J to me so that I could approach him. R.J. said sure go ahead, so I pulled my father's 1967 Impala up to the starting line, but then another track employee came yelling and waving his arms at me. I told the employee I had R.J's permission to drive down the track, but he would have none of it. That was the start and end of my short racing career.
Steve Bennett
Grandview International Dragway,  1970s
My dad raced at Grandview in Raleigh County in the early '70s. He raced a gold color '67-68 Camaro. It had a picture of a old miner (prospector) on the side with a mule. I would like to find some photos possibly of the track in that time period to possibly find photos of his car. [Note: If you have pics, please get in touch with DSL]
 Curtiss Martin
Mountaineer Dragway,  1998-?
I ran a BBC powered Chevette, and then later on a Vega funny car. I raced there from around 1998 until it was closed down.
Jim Crider
Fairmont
Eldora Drag Raceway,  1969-70
I raced at Eldora Raceway in '69 and '70. It was a quarter mile back then. I ran in Factory Pure Stock D Class 440's.  This car was a class winner four times. This car also held the Eastern Conference track record for D Class Pure Stock for thirteen weeks with a 13.23.
Lee Connor
Lee Connor's 1968 Dodge R/T with drag race trophy on hood.  Courtesy of Lee Connor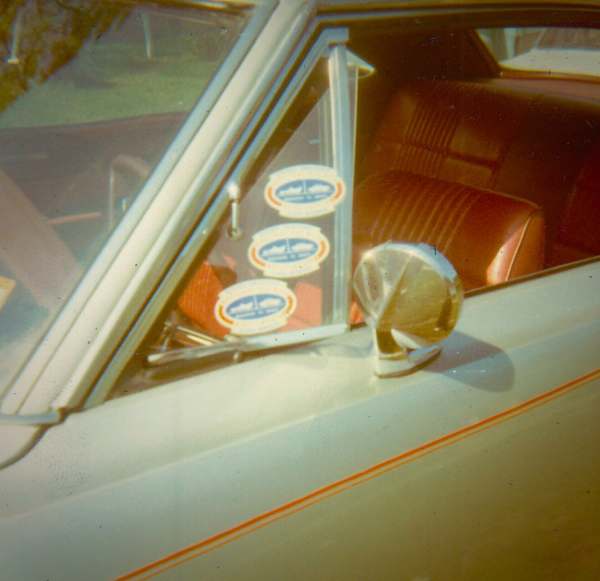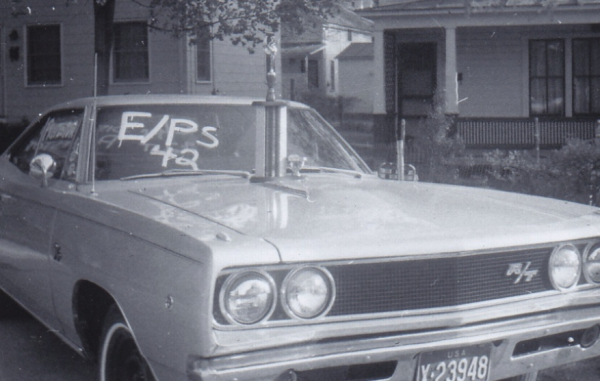 Lee Connor's 1968 Dodge R/T with class winner stickers.  Courtesy of Lee Connor

Eldora Drag Raceway, 1964-ca. 1976
My father built Eldora Dragstrip in Fairmont, West Virgina. When the promotors could not pay the bill we ended up with the track as a court settlement. From the beginning and for about ten or twelve years my family ran the track. As a kid I grew up meeting people like "Grumpy" Bill Jenkins, Sox and Martin, T V Tommy Ivo and a bunch of other racers from that period. The story of drag racing from the track owners side is pretty interesting, The track had a sweeping steep turn at the end of the shut down area, but I have never heard anyone tell the true story of why it was really there. My father passed away three years ago and i'm the youngest of the Callison family [in 2017] at 58. Soon this piece of history will be gone forever. But it was a great way to spend your summers as a kid.
Tim Callison