Remembering . . .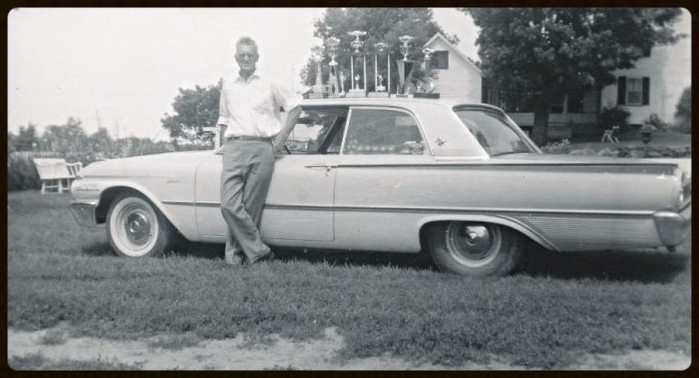 1961 Ford Galaxie 500 sponsored by Willis Ford in Waterbury, Vermont. The best time was 12.885 et at Milton Drag Strip. Photographer unknown
Milton
In looking for airport Identifier 1B7 (Milton drag strip assigned by BTV), I realized that was the old drag strip my flight instructor and I used (1981 - early 1984) for short take-offs and landings. It has a 50-foot classic dead elm tree at the east end of the strip. It was not an official air strip. We used it for years and it was an excellent practice area for this type of flying. I thought you might find this interesting. I could use it or fly off it now.

Jerry Marmelstein
I raced the Powder Puff Derby in 1968. I drove my brother's car. His name is Larry Caron. It was a 1968 Buick GS 400. I won the Derby that year! My last race was against a blue Corvette. I have two pics. One of me with the trophy, and one at the line as the last race was to begin. Such wonderful memories!! It was a special time in my life.

Janice Caron Bolio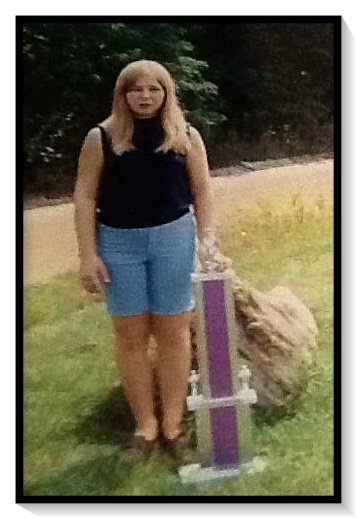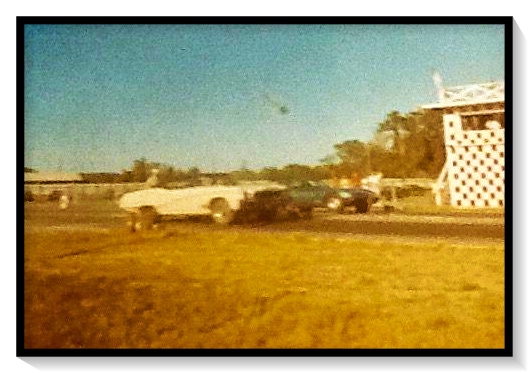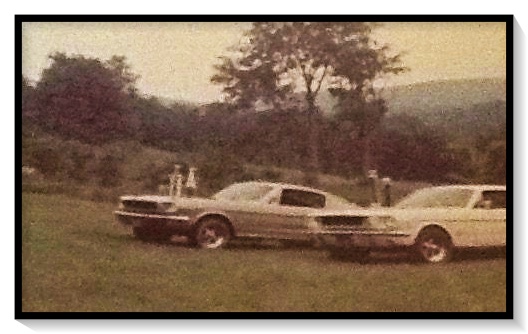 Courtesy of Janice Caron Bolio

"The green 1965 Ford Mustang Fastback was my brother Larry Caron's. The white 1966 Ford Mustang was Reggie Potvin's. On the hoods are the trophies won by them in 1967 with these cars at the Milton Dragstrip. Courtesy of Janice Caron Bolio