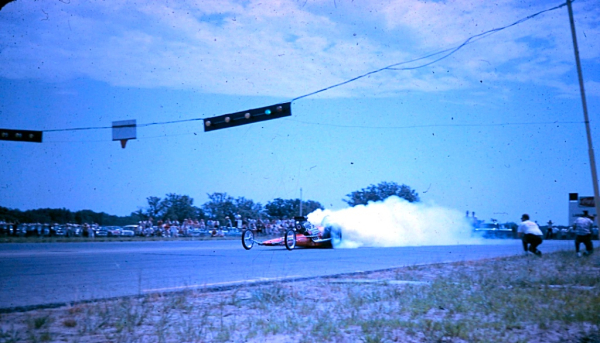 Unidentified dragster at Minnesota Dragways, ca. 1963-64.. Photographer unknown
Brainerd
Donnybrooke International Speedway,  1968
I raced my 1967 Dodge Coronet RT at Donneybrooke Speedway, Brainerd, Minnesota (later to become BIR, Brainerd International Raceway) on opening day in 1968. The one mile straightaway was paved, the other two miles of the track were not yet paved. Even the pit area was not paved. By the end of the day my black Dodge was almost brown from all the dust. The Z28 Chevy Camaros with their 4 speed manuals were no match for my Dodge with the 440 Magnum, Sure-Grip rear end and Torqueflite transmission. Even though it was a very hot day and my car was having vapor lock issues, I got enough of a hole shot (2-3 car lengths by the time they stopped spinning), that they didn't have a chance. It really wasn't fair, but they ran strict NHRA rules. It would have been a long ride home without that trophy. I'll never forget that day. Wish I had photos to share, it was a great day.

Carroll Wallin
Donnybrooke International Speedway,  1971
I retired from drag racing in 1969 and continued rebuilding Harleys in my shop. It was 1971 that three friends/customers came in and wanted me to race at the world championship in Brainerd, Minnesota, the following week. I thought it was foolish to even think about it, but they kept hounding me and I finally gave in. One of these guys was a custom painter. So I had a brand new 21-pound Murray Racing frame that needed some paint? I left it up to him to come up with a color. I wanted to do the engine-build myself and designated the other two guys as the pit crew. The day that we had to leave was hectic and I didn't even know if the bike would run. I threw a gas S&S carburetor on just to see what it sounded like. It sounded good. I put the fuel carburetor back on and loaded it up in my El Camino. The tools and fuel were loaded in the other El Camino and away we went. I made my first time trial pass and it felt good until about the 900-foot mark and then--SILENCE? I rolled off the throttle and the engine started idling again? 148 MPH. I just barely made the top ten. The bike was sucking the float dry and Ineeded an extension. I was screwed. The top ten drew the name of the guy you would race out of a hat and I drew Danny Johnson. Oh, crap! I pulled a really good hole shot on him and was wishing it wouldn't shut off again at the 900-foot mark. It did. The he came by me and my day was done. This photo was that day and was the last time I raced. I was not ready and should not have raced that day without the proper testing necessary to be competitive.

Lynn Pierson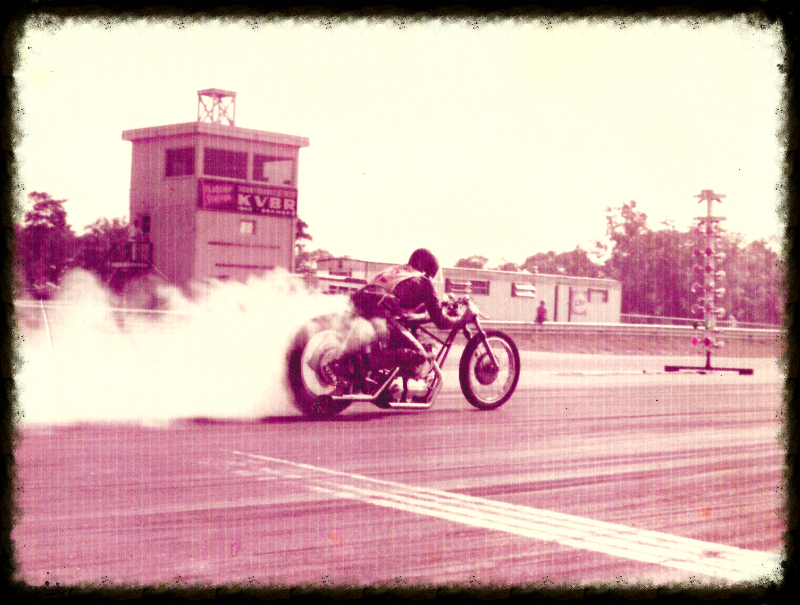 Lynn Pierson racing his Harley at the 1971 championships at Donnybrooke in Brainard. This was the last time he raced on a drag strip. Donnybrooke hosted the NHRA World Points Championship on July 24-25, which was likely the race that Lynn Pierson entered. Courtesy of Lynn Pierson

Coon Rapids
Minnesota Dragways,  1967-68
I ran a '63 Chev 327, 300hp, 4 speed at Minnesota Dragways in 1967 and 1968. I was in a couple of 4-car races. That was kinda fun.

Dale Johnson
Minnesota Dragways,  1961
I had a 1961 Pontiac that I dragged a few times at Twin City and Coon Rapids in 1961. It had a 389 tri-power, posi-rear, 4.11 and a four.

Felix Potvin
Minnesota Dragways,  1968-70
I raced a '67 442 in 1967, 1968, and some in 1970, before I went Trans-Am racing. I finished number one in the state without a loss for the year.

Jerry Scherger
Minnesota Dragways, circa late 1960s
I raced my 1967 Dodge Coronet RT at Minnesota Dragways, Coon Rapids, Minnesota. Running Pure Stock class (straight from the showroom floor), I ran a 14.02 ET @ 102.27 MPH. With a cheap set of used slicks and cutout exhaust, I got it down to 13.86 ET @ 104 MPH. (Standard 3.23 gears.)

Carroll Wallin
Minnesota Dragways, circa late 1960s
I currently have in my possession, a 1967 Camaro and a confirmed Yenko (Ys-736) that was purchased from Yenko Chevrolet thru Jay Kline Chevrolet. It was set up for straight track racing early on and competed at Minnesota Drag-way's and won in it's class. There is a decal on the rear quarter window with that information. I do not know when that was done or who entered or raced the car. I am trying to get any information on the car. The last 3 digits of the vin. number are 456 and the car was ermine white with a black bumble bee stripe. This car is the latest and last '67 Yenko known to be discovered and has been represented as the last '67 Yenko on the planet to date. Are there archival track records of the various class winners? Any information would be helpful and very appreciated as I am trying to track down past owners. The Minnesota DMV records only go back 7 years of current open history. The last Minnesota plate is dated 1981. [contact DSL site if you have info and we will pass it on to Knabe]

Lawrence Knabe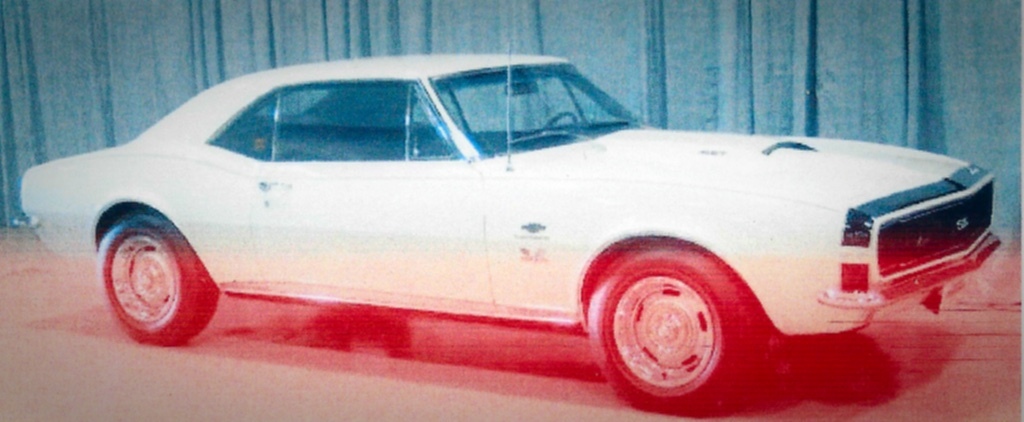 Lawrence Knabe is looking for previous owners of this car, a 1967 Camaro SS 427 Yenko, prior to 1981 or who raced against this car at Minnesota Dragway between 1968-1978. Courtesy of Lawrence Knabe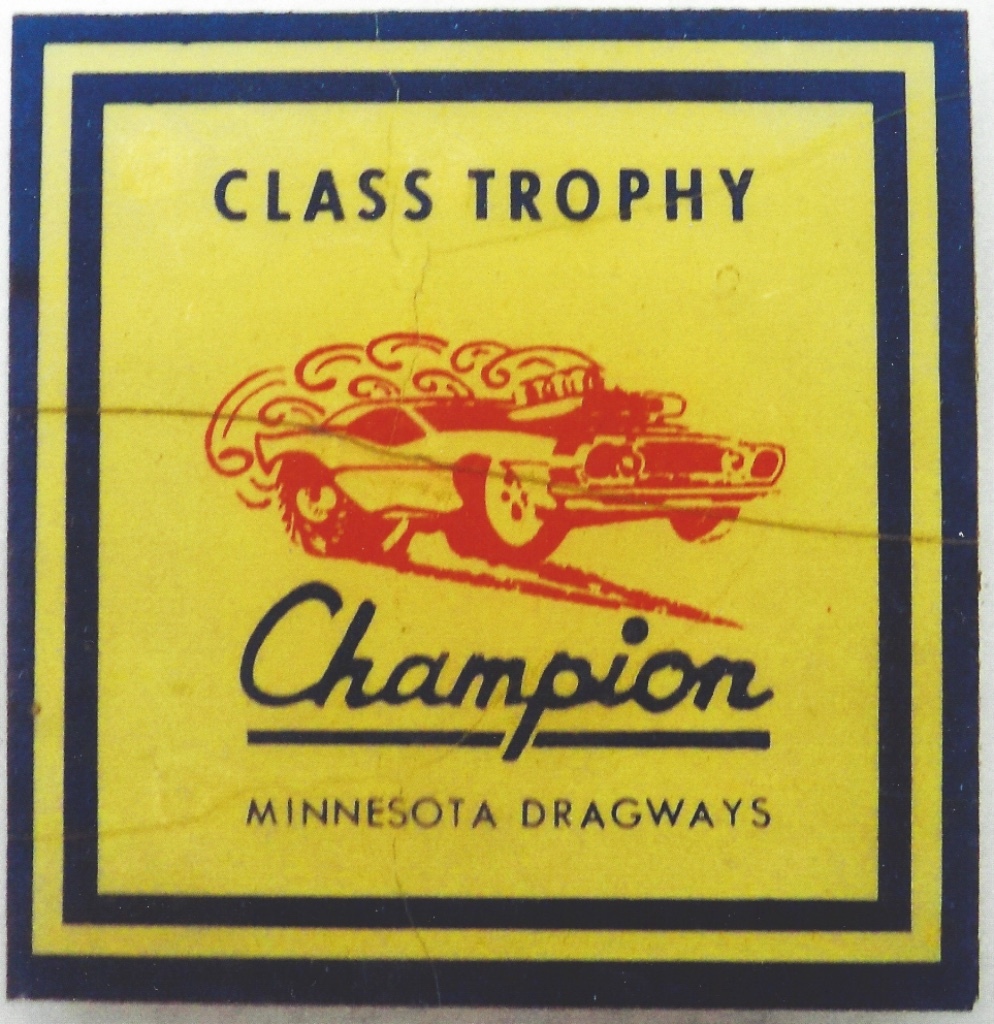 Close-up photograph of the decal that is on the rear quarter window of the 1967 Camaro (above). Courtesy of Lawrence Knabe

Minnesota Dragways, 1970s
Ky Michaelson
I'd like to give a shout out to Jerry Scherger. He, Carl Thelander, and I raced together at Minnesota Dragways in 1968. They had 442's. I had a '67 427SS Impala.
Dick Miller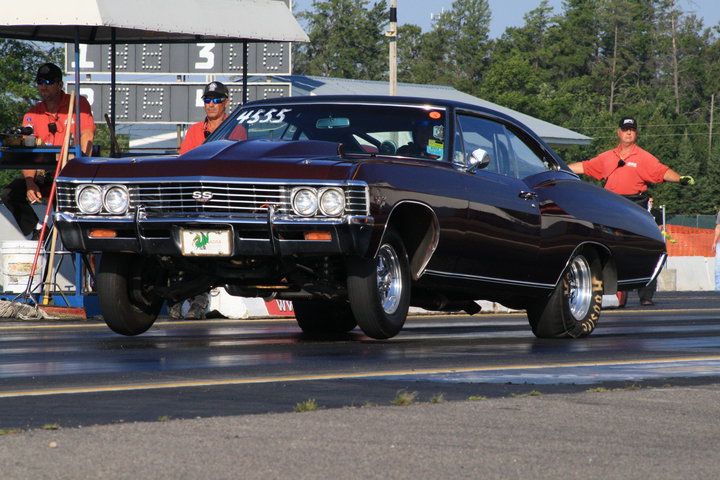 Dick Miller was still racing his '67 Impala many years after he raced it at Minnesota Dragways. He launches off the line at Brainerd in this photo, taken a few years ago. Courtesy of Dick Miller

I raced the first car I ever owned, a 1969 Chevelle SS, in 1976. I still have this car today. I was wondering if there are records of the fastest times recorded in each class. I believe I held the record at both Minnesota and NorthStar Dragways in a stock FX class. Memories.
Jeff Rask
New Brighton
North Star Drag Strip,  1978
I remember going to North Star Dragstrip in 1978. I was a junior in high school. I was racing a '66 Mustang fastback with a four speed. My parents allowed me to get this car if I promised to never race it. I crawled out from underneath my car after opening my headers early Sunday morning and looked up to see my dad staring down at me. I asked how he knew I was there and he said: #1--you don't get up on Sunday mornings and #2--it wasn't hard to figure out where we were going with about five of my friends' cars at our house that morning. I asked if he was mad at me? He said as long as it was under supervision it was ok. I thought he would embarrass me in front of my friends and ground me and take the car away. I went on to win a trophy that day in G/FX. Best ET was 14:21 @ 99.00 mph with Goodyear Polyglas tires. I thought I was the next Don Garlits. I drove around with that trophy between my bucket seats for two weeks. I still have the trophy and handwritten time slips from that day. As the years went by my dad and mom became my biggest supporters as drag racing continued later on in life at BIR, Rockfalls, Interstate Dragways, Grove Creek and Cedar Falls. Great memories, and it all started at North Star Dragstrip.

Larry Thingvold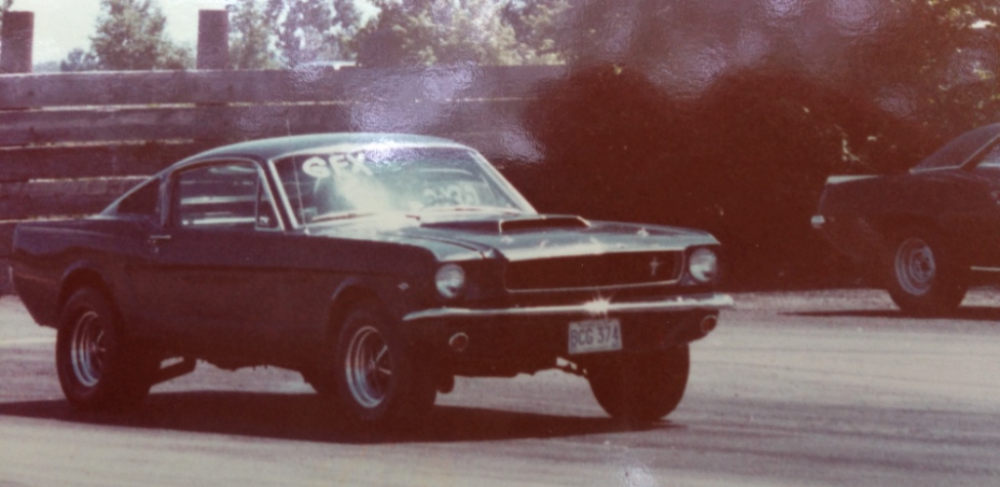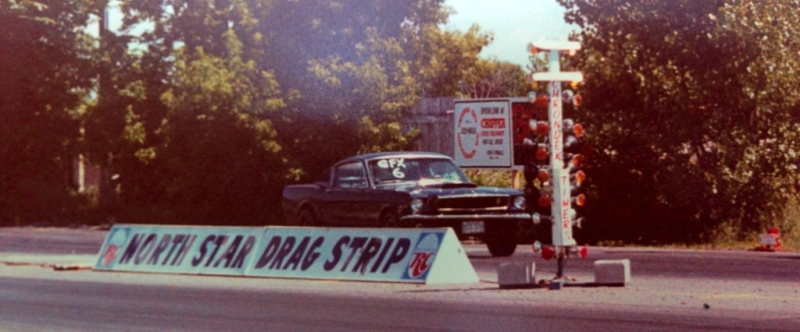 Larry Thingvold's 1966 Mustang. Courtesy of Larry Thingvold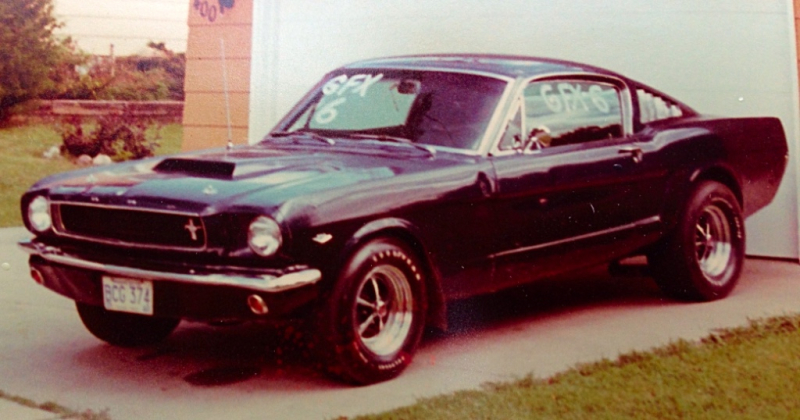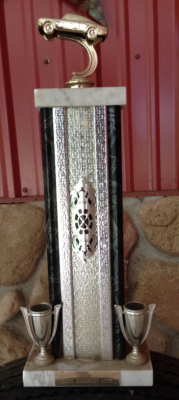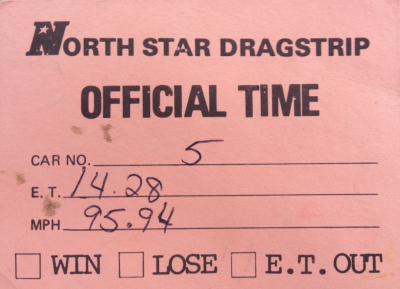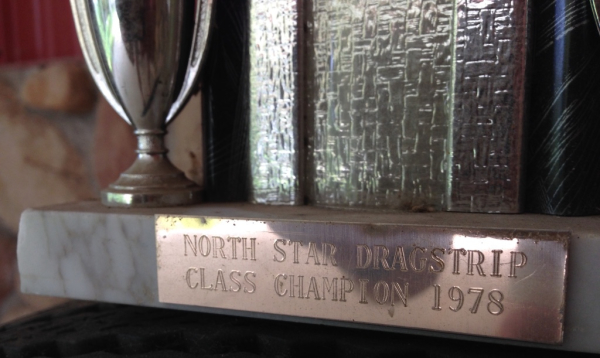 1978 class trophy, North Star Drag Strip. Courtesy of Larry Thingvold

Twin City Speedway,  1960-61
We used to race on Sunday's at Twin City Speedway in New Brighton, Minnesota, in 1960 & '61.  This was our Sunday entertainment in 1961! It was fun to be 21 and free to do whatever we liked!  The black '60 Ford Starliner is mine, but I was usually beat by my friend's '58 Tri-Power Pontiac. He still has the Pontiac by the way! Another friend's '61 Chev 4-speed was also faster than my 300 HP Ford 3-speed, but we had a good time! We were all from the Winthrop-Gaylord area of Minnesota at that time. 

Dean Lind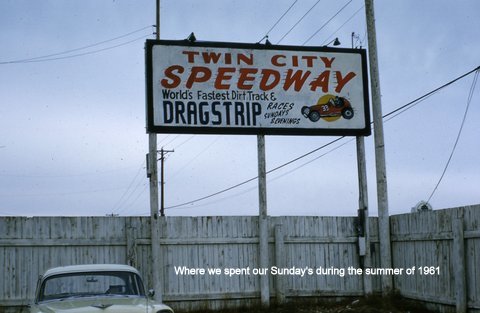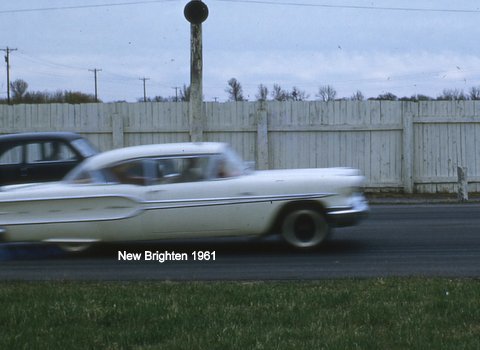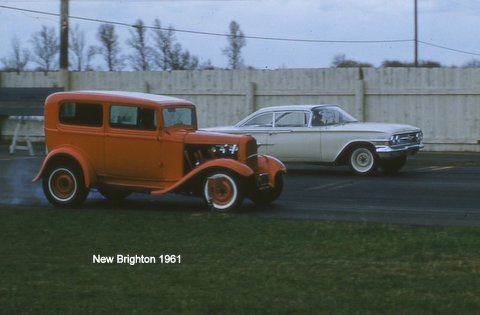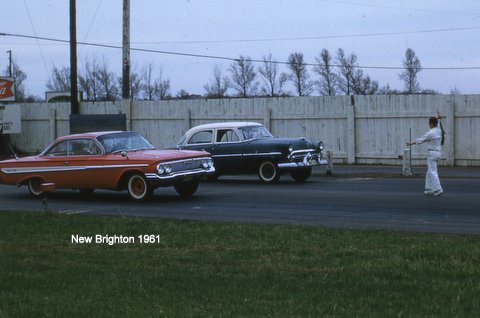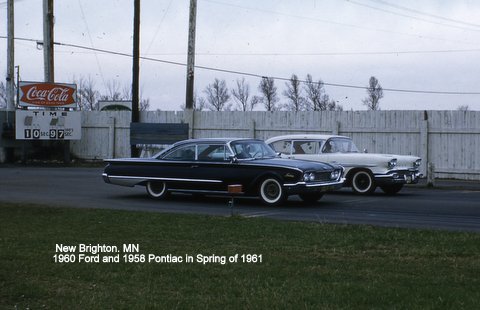 Twin City Speedway, 1961. Courtesy of Dean Lind

North Star Drag Strip,  1978-79
I raced my 1969 Firebird at North Star in the summer of 1978 and 1979.

Charley Wilber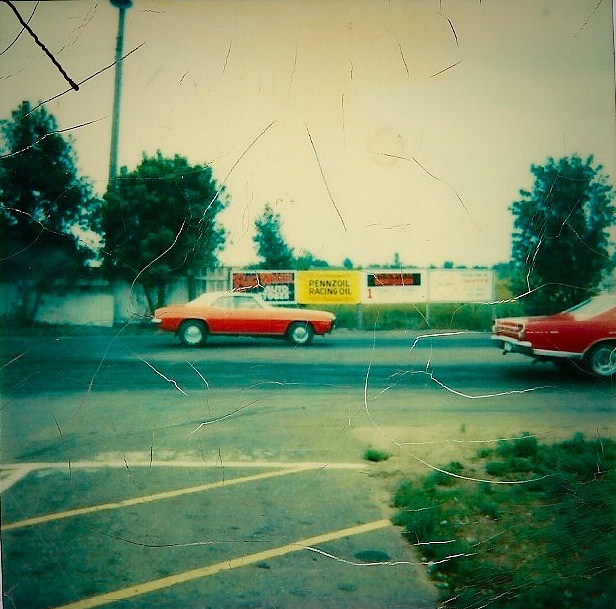 Charley Wilber's 1969 Pontiac Firebird at North Star in 1978. Courtesy of Charley Wilber

North Star Drag Strip, 1973
I raced at Minnesota Dragways and North Star Drag Strip in 1973 while attending Anoka Vo-Tech for mechanic's certificate. I had a blast. I won many class champion trophies and a like-new class champion fender cover at North Star, which still hangs on my shop wall to this day!

Alan R. Leonard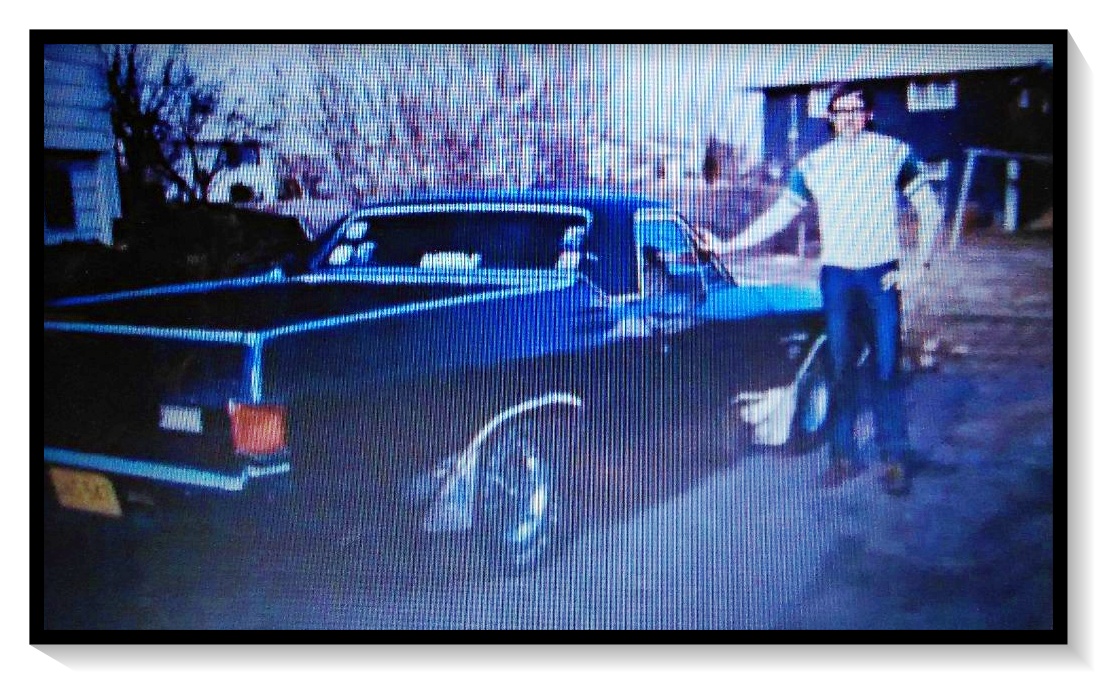 Alan Leonard stands next to his 1970 El Camino, which he states was "a beast;". Courtesy of Alan Leonard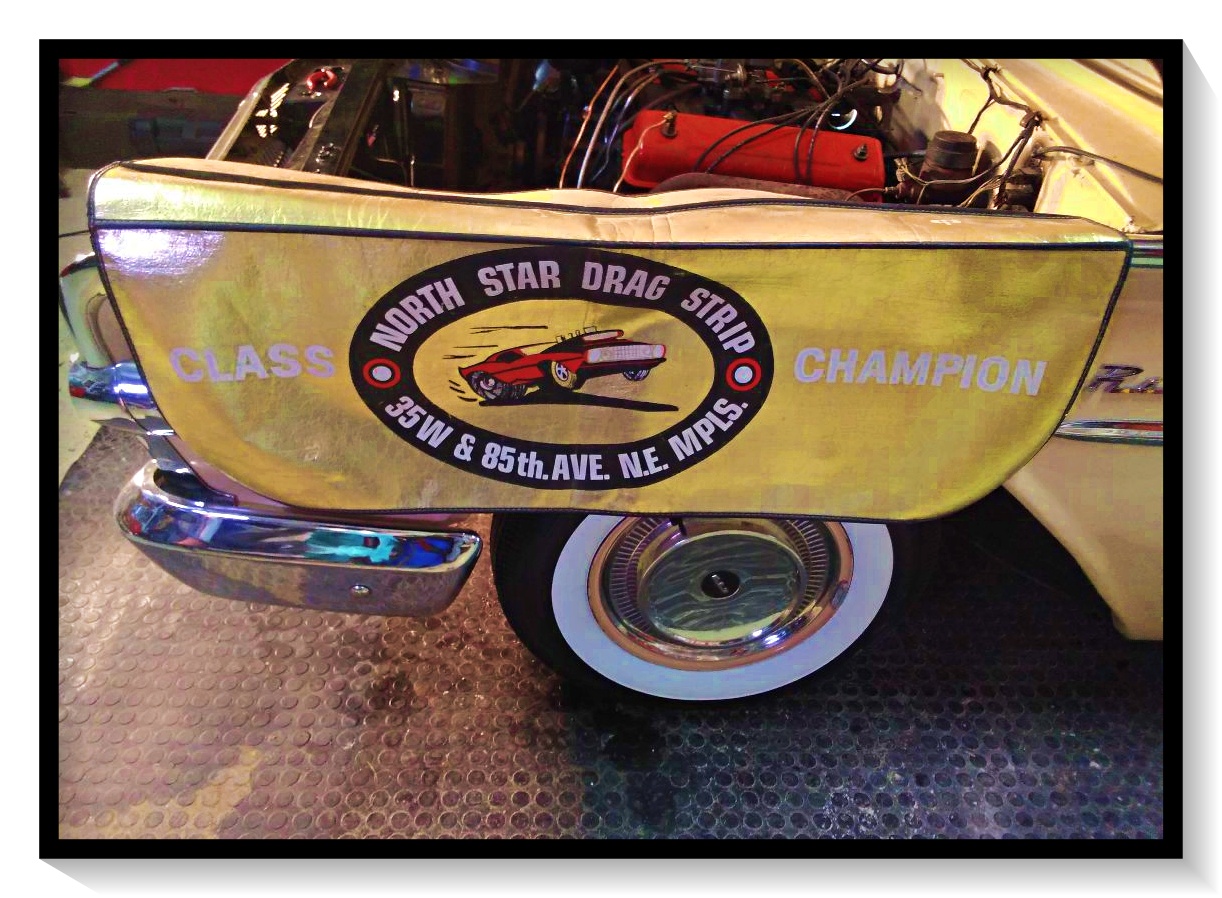 Alan Leonard won this fender cover for a class win in his '70 El Camino at North Star Drag Strip in 1973. Courtesy of Alan Leonard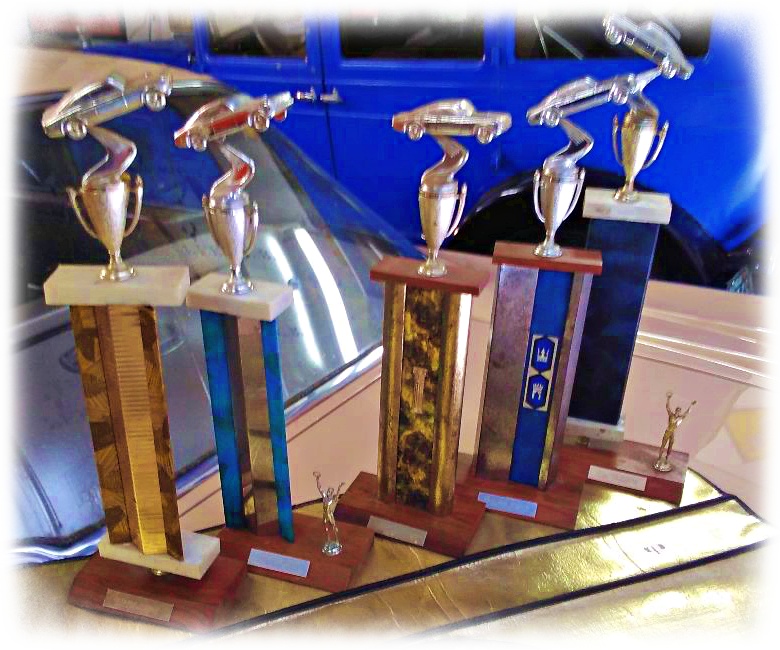 Alan Leonard won these trophies racing his '70 El Camino at North Star Drag Strip in 1973. Courtesy of Alan Leonard

Twin City Speedway,  1959
My father, Chandler Beal, raced at Twin City Speedway and won in 1959. He has the trophy for the "1959 Winner Twin City Speedway." He was born in 1932 in Maynard, Minnesota. He currently resides in Reseda, California. He is 87 years old. He has said many times throughout his life, "Sixty miles an hour around the corner on two wheels." I have the trophy.

Cindy Beal-DeRose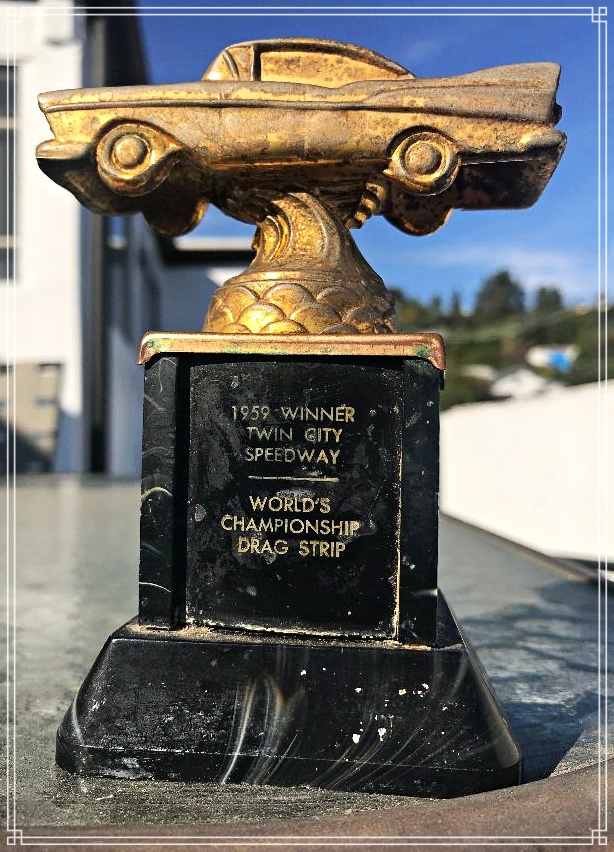 Chandler Beal's Twin City Speedway trophy. Courtesy of Cindy Beal-DeRose