Detroit Dragway, 1959. Photographer unknown
Remembering . . .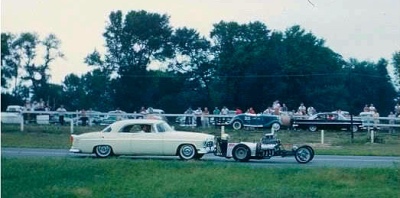 Brohman
My father raced at M-37 Dragway. I only have this trophy, and sketchy memories of dad's stories. He passed away in 1996, at age 52. His name was Gerald (Jerry) Pickerd. I also think several of my relations raced there as well. I'd love to know more.

Dee Pickerd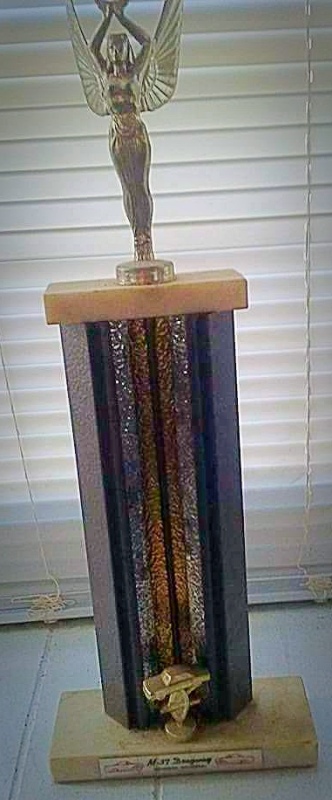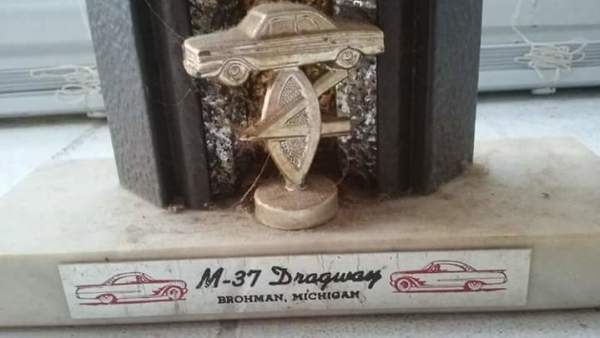 Trophy won at M-37 Dragway by Jerry Pickerd. Courtesy of Dee Pickerd

Detroit
I spectated at the '59 NHRA Nationals at Detroit and then in either '69 or '70 ran at an AHRA National event. The '59 one got me seriously hooked.  I think Arfons ran #6 (6 wheels) in '59, unless he was trying 6 wheels on #11 prior to the Nationals in Detroit. I do remember he left rubber for the full 1/4.
Tom Pfeifer
 I was a member of the Millwinders Racing Team and our president was Neil Pappy Ellis.  In 1958 Don Garlits raced at Detroit Dragway on a Friday night, setting a record.  I owned a photography studio and took the pictures on Friday night and put an album together on Saturday for Don's Sunday appearance at Motor City Dragway.
Richard Gargano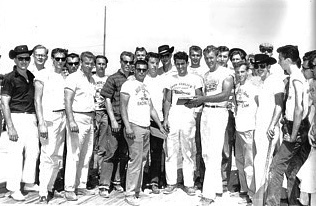 Don Garlits (in center) at Motor City Dragway in 1958. The Millwinders Racing Team presents an album to him recoginizing his record-setting run at Detroit Dragway just two days earlier. Richard Gargano, just to the immediate left of Don, assembled that album to present to Garlits. Courtesy of Richard Gargano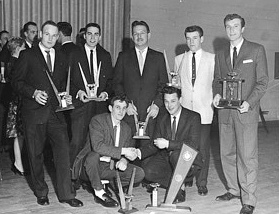 Seven members of the Millwinders Racing Team take trophies at the Michigan Hot Rod Association banquet in 1959. Courtesy of Richard Gargano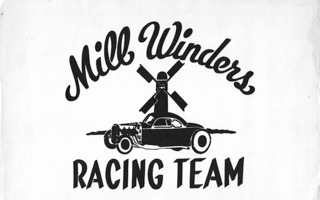 Millwinders Racing Team logo. Courtesy of Richard Gargano

I grew up in the Detroit area. I raced at Detroit Dragway, Milan Dragway and--are you ready for this? WINDSOR DRAGWAY! Yes there was a track just outside of Windsor, Canada off of the 401. I believe it opened in '67 or '68 and lasted only a few years. I have time slips, but no pictures. Thank you so much for the great work in bringing back all these memories. 
I have one P
olaroid of me in the "hot pits" at Detroit D
ragway in 1969. I am the first and only owner of the '67 Camaro which I named WHINE-MAKER.
My son and I restored the car to it's original "race-day" condition. I do not race it now. I drive it to car shows which it has won numerous trophies/plaques for originality.
Tino Franciosi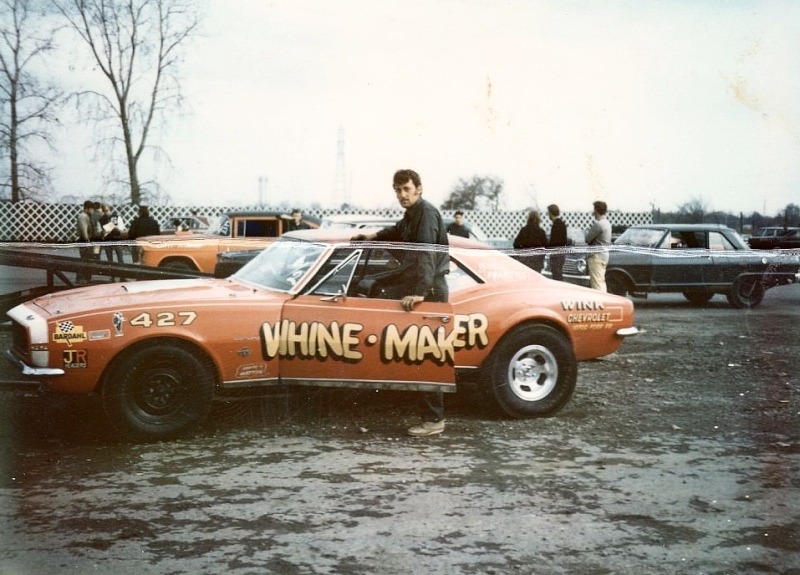 Tino in the pits at Detroit Dragway with his '67 Camaro in 1969. Courtesy of Tino Franciosi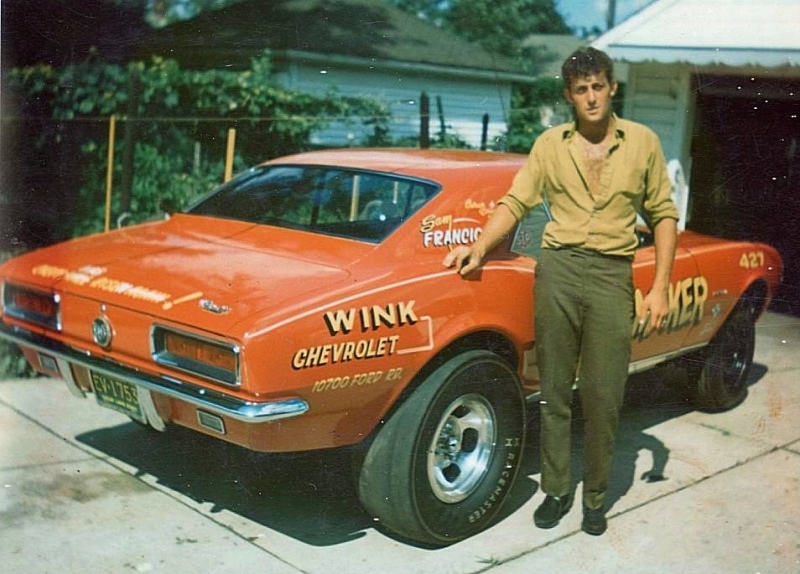 Tino with his '67 Camaro, ca. 1969. Courtesy of Tino Franciosi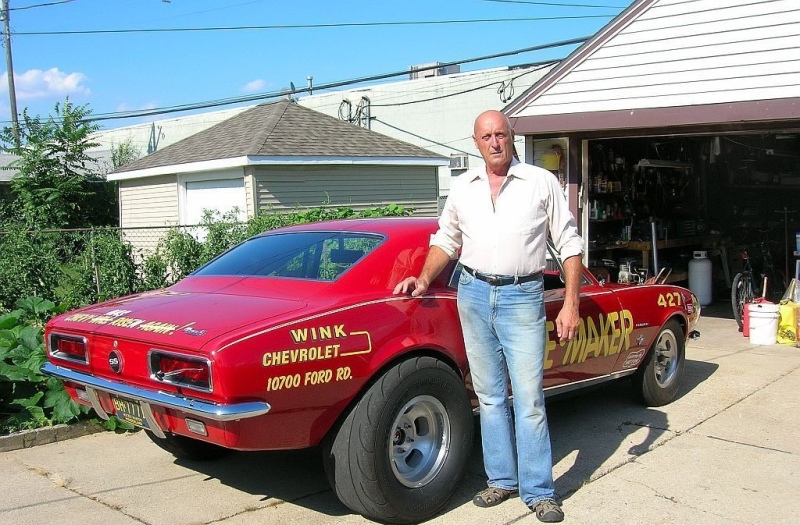 Tino with his restored '67 Camaro in 2011. Courtesy of Tino Franciosi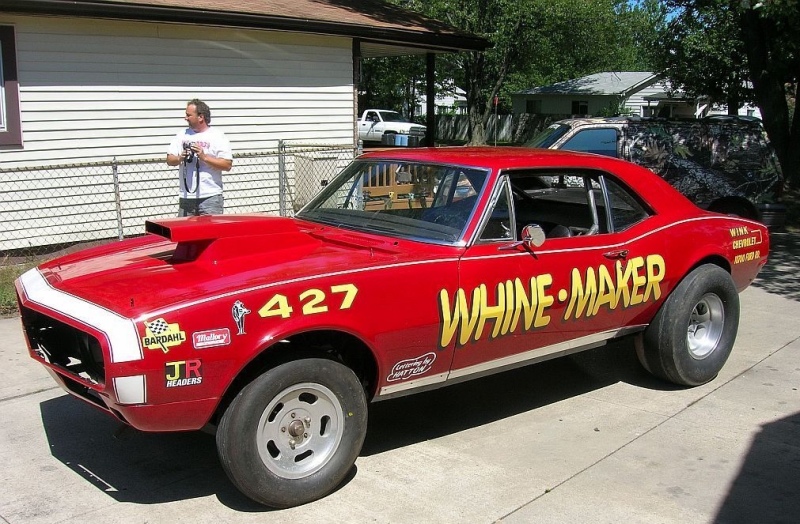 Tino's restored '67 Camaro in 2010, after the lettering was finished. Courtesy of Tino Franciosi

CLICK HERE to see video footage of Tino driving his restored '67 Camaro on the street

I was at Detroit in 1959 and 1960   These photos are from my home movies. Digitized, poor quality, but that's all I have. 
Dick Lippert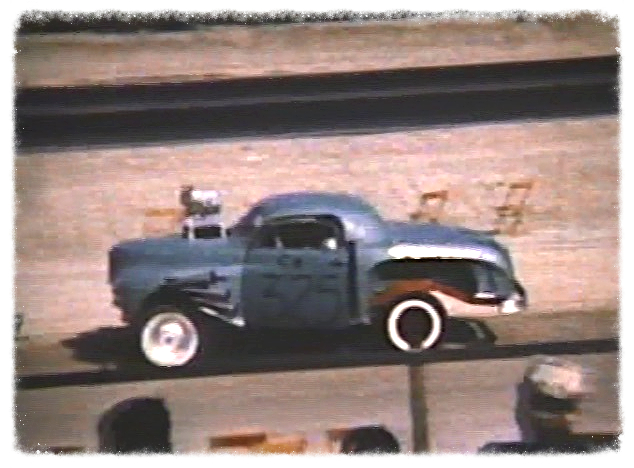 The Ramchargers car, built by a group of Chrysler engineers. Courtesy of Dick Lippert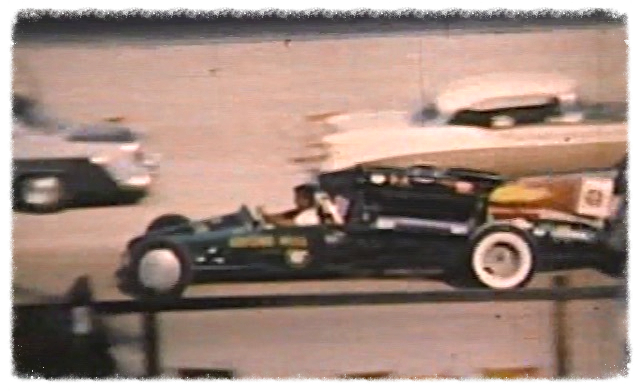 Walt Arfons in Green Monster No. 5, being towed back to the pits. Courtesy of Dick Lippert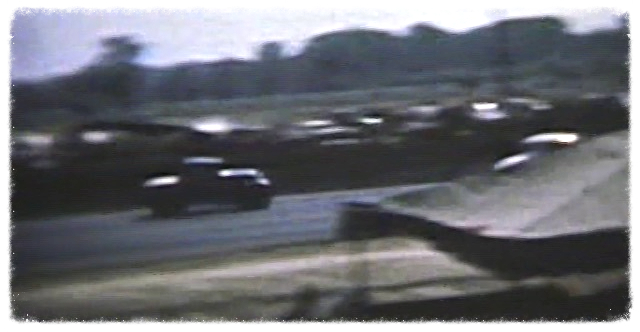 George Bador is driving his blue 1931 Model A pick-up truck. He was from Rochester, New York. Dick Lippert wrote: I louvered [his truck] a few weeks prior to the event in Detroit.   Unfortunately seconds after this picture was grabbed from my movies, George's flywheel exploded, leaving holes in the fenders. To my knowledge George was not hurt." Courtesy of Dick Lippert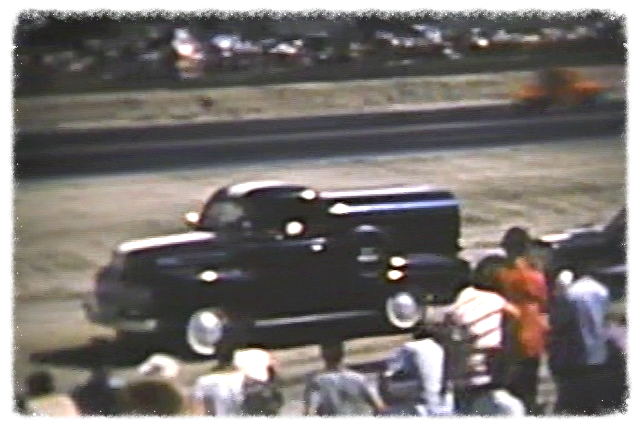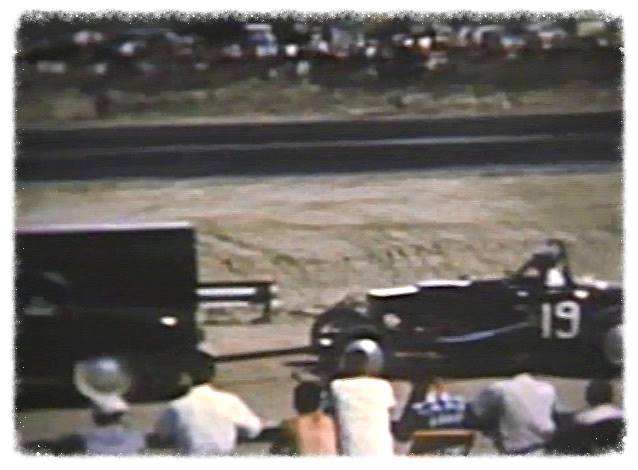 "Little Stinker" tow truck and race car from Rochester, New York. Courtesy of Dick Lippert

Detroit Dragway, 1970s-1998
I raced at Detroit from the early 70's to the day they closed. I was even racer's rep. there for years. I have many videos from inside my car at the time. '55 Chev; '63 Impala convertible, 409, 4-speed; '64 SS Impala convertible, 409 4-speed; '69 Chevelle 427, 4-speed; '78 Buick Skyhawk, 460 c.i. bbc; and my Camaro IROC Z, 468 bbc that ran 9 flat. I built the Camaro in 1987. In the mid-70's, it got bad with people losing in the first or second round and then getting back in line for the fourth round. They really had times in the fourth or fifth round when they had MORE cars than they did in the second or third rounds. They knew who was supposed to be there and who wasn't. So they stopped racing until they got out of line, then they started racing again. If I lost, I would help them out by running a class for them. I think it was in the mid-80's that  the people that ran Detroit Dragway decided that there would be no delay boxes. A few of us tried to explain to them. They would still have them, but you just wouldn't see them now. Of course they did just that. Yes, they had a group of cheaters. The racers all knew who they were. They had a photo cell in their car. They switched cars every weekend. If you need to cheat to win, you aren't much of a racer. They wouldn't go anywhere else because they knew their cars would be inspected. It was proved a few times. The top yellow light was replaced in the first round and they got stinking lights, instead of double 0 lights, which they always did.  The faster car got lane choice. So they had the faster car to pick their lane. There was a group of four that did that. Detroit Dragway did have  a few programs that were a whole ton of fun. After the fourth or fifth round they had what they called "Showdown in Motown." That was fun. The one who got the best light on a pro tree (that's a 4-tenths pro tree), got $200. I never won that, but I got close. Then later on, they did that and another $200 to the one that ran closest to their dial-in. You could win $400 on one pass. This did not cost anything. It was to give the last few cars in the final rounds time to cool down. Before electric fans and water pumps, we had to run 10 gallons of cold water through them to cool them off. There was a right and wrong way to do that also. If you did it the wrong way, you broke the block. I truly miss Detroit Dragway.  It was  a GREAT fun Saturday night.

Frank Hickman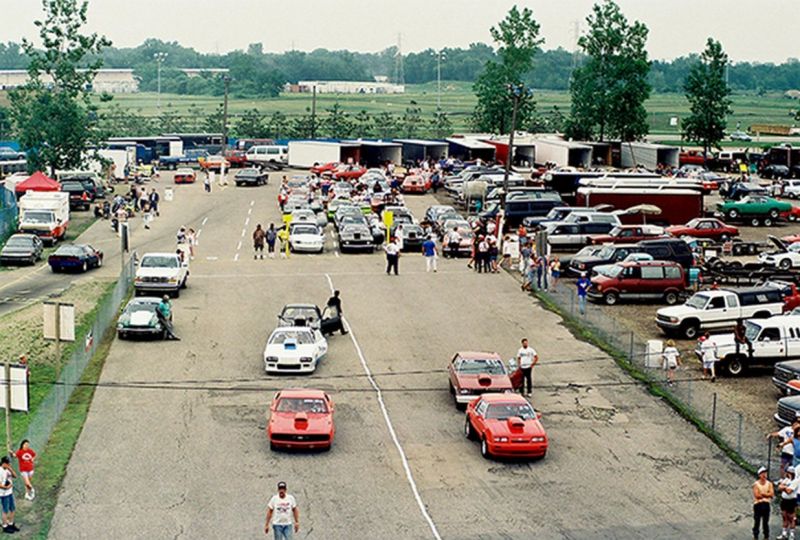 Staging lanes at Detroit Dragway. Fank Hickman's white '68 Camaro is the second car in the left lane. Bill Graves is behind him. Courtesy of Frank Hickman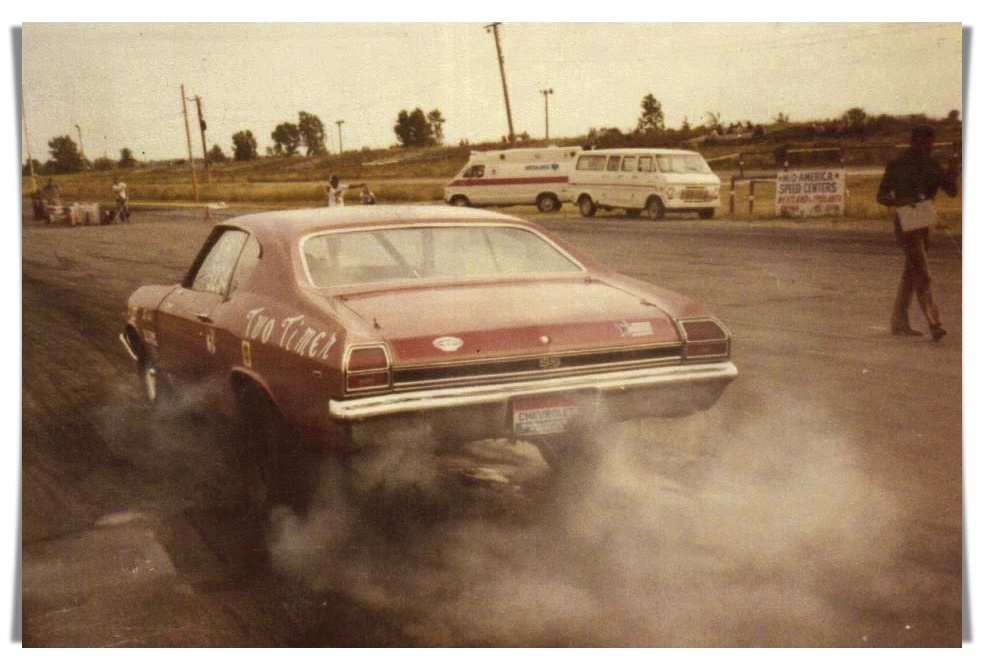 Frank Hickman doing a burnout in his '69 Chevelle at Detroit Dragway in the mid-70s. Courtesy of Frank Hickman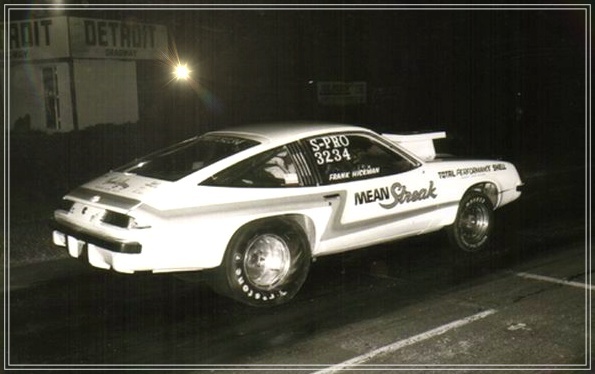 Frank Hickman's '78 Buick Skyhawk on the starting line at Detroit Dragway in the late-1970s. Courtesy of Frank Hickman

Frank Hickman's '78 Buick Skyhawk in the staging lanes at Detroit Dragway in the late-1970s. Courtesy of Frank Hickman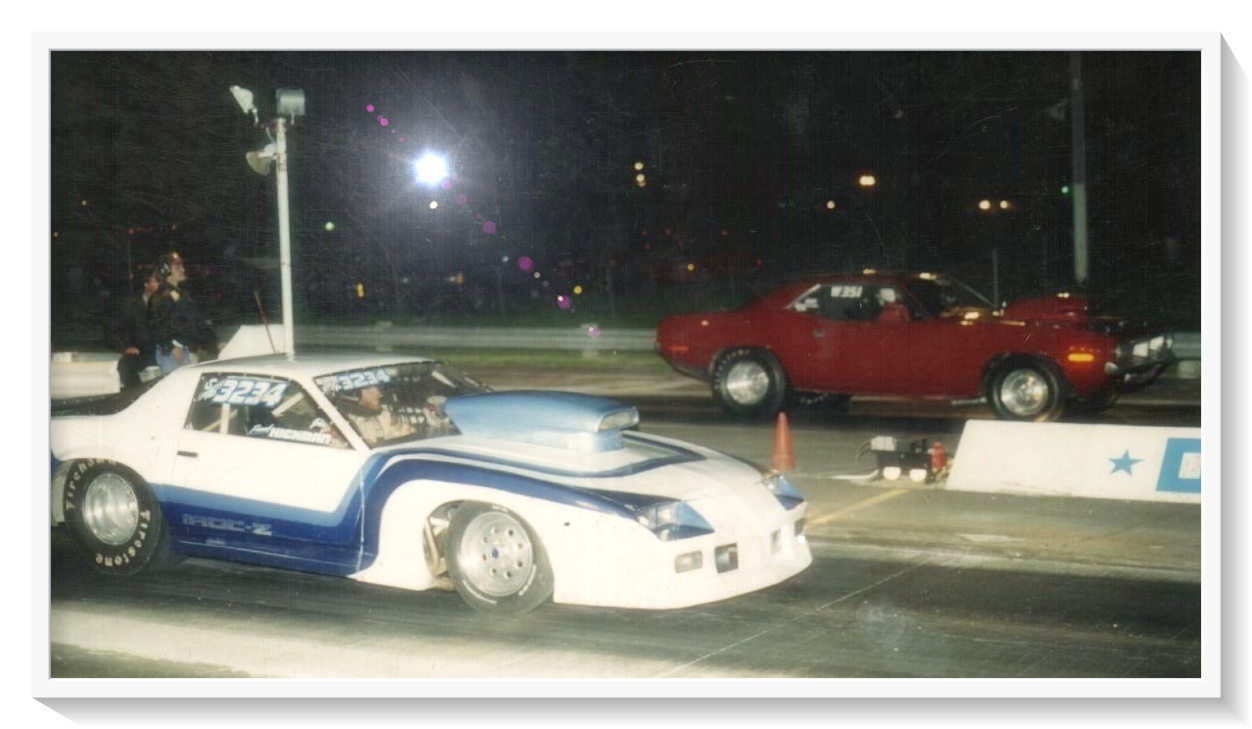 Frank Hickman lines up his Camaro IROC Z (near side) against Mark Carico at Detroit Dragway in the final round. Hickman took the win. Courtesy of Frank Hickman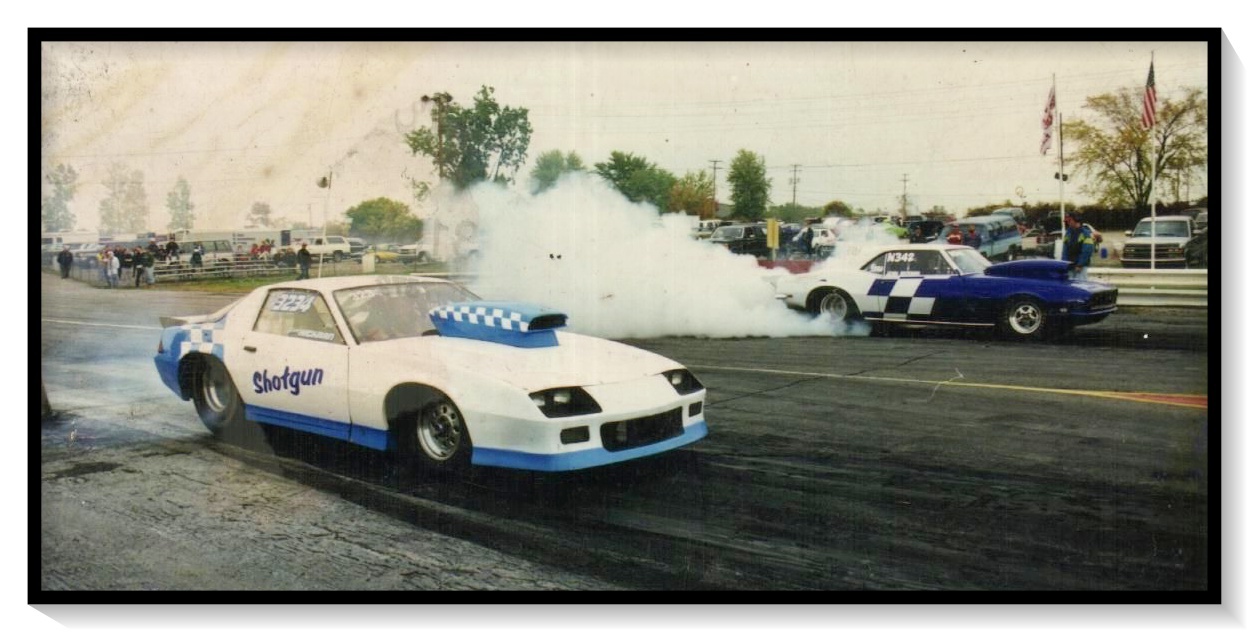 Frank Hickman warms the tires on his '68 Camaro IROC Z (near side) at Detroit Dragway during time trials. In the far lane, heating up his tires, is Hickman's son, John. Courtesy of Frank Hickman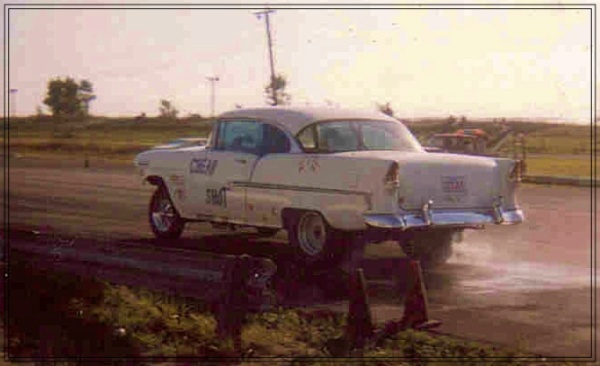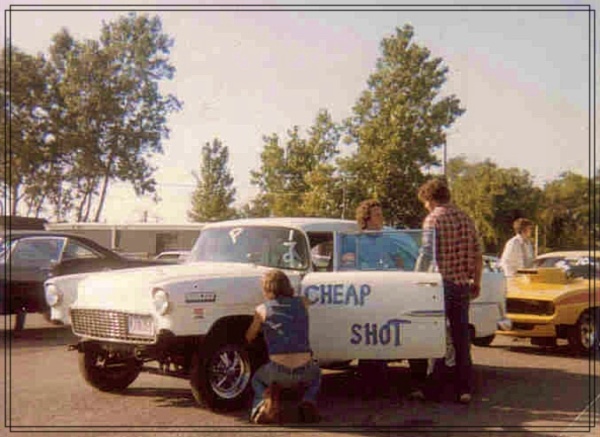 Brian Kanouse's small-block '55 Chevy with a beam front axle and 4-speed in the mid-1970s at Detroit Dragway. Courtesy of Frank Hickman

Bill Robbins is my uncle. I think he held the record at the Detroit Dragway in 1959 with a rail owned by Al Turner. I read he held the fastest time at the Detroit Dragway and they repaved it or something and Garlits broke the record. He won the elimations to go to the Nationals.
Rick Loran Robbins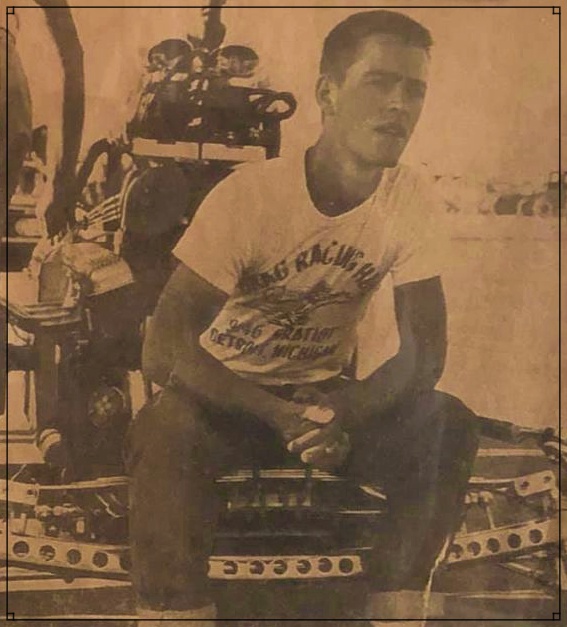 Bill Robbins in 1959 at Detrot Dragway at the National Championships, after clocking 140 mph in 9.83 seconds. Photo published in ​Ypsilanti Daily Press, Sep. 5, 1959, courtesy of Rick Loran Robbins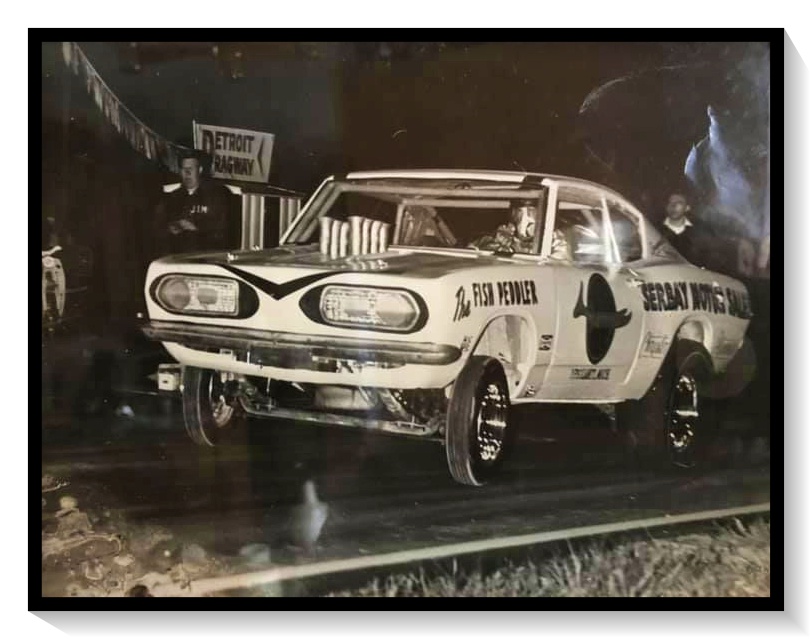 Bill Robbins driving at Detrot Dragway. Courtesy of Rick Loran Robbins

I acquired this awesome Detroit Dragway trophy many years ago. Handwritten in pencil on the base bottom is "1st place 7-1-62." [Editor's note: If the inscribed pencil notation does read 7-1-62, then it would have been a Sunday race featuring Lakewood's Joe Schubeck. Just the week before he had set an unofficial national record of 172.74 mph at Dragway 42 in Ohio. But the notation might also be deciphered as 7/62, or July 1962.]
Todd Francisco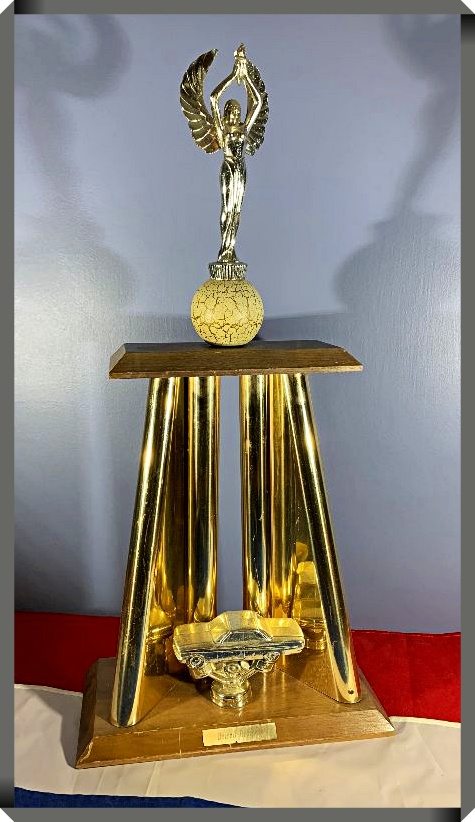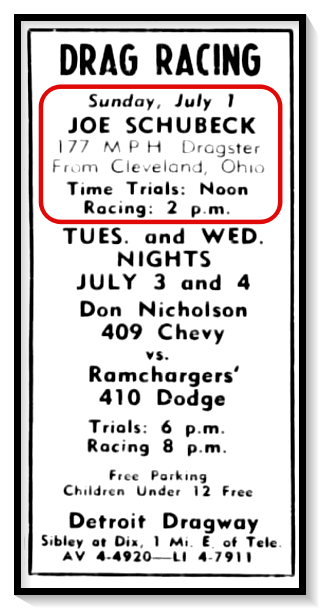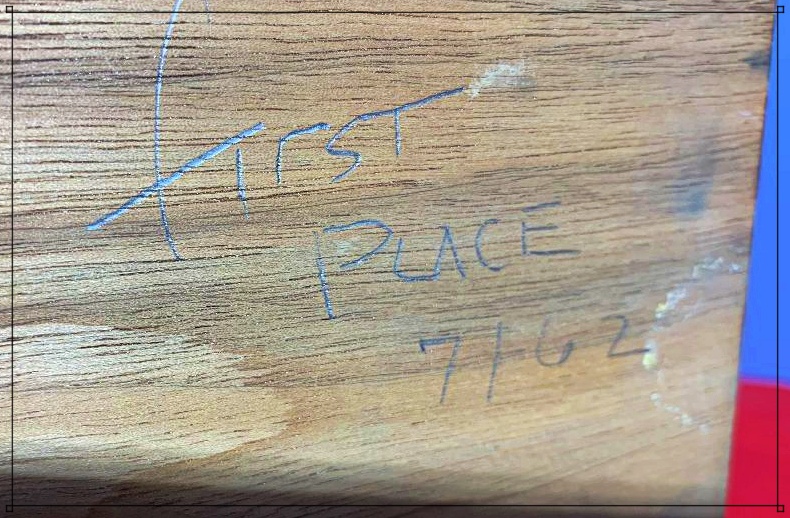 Do you see 7/1/62 or 7/62 penciled in on the base of the trophy?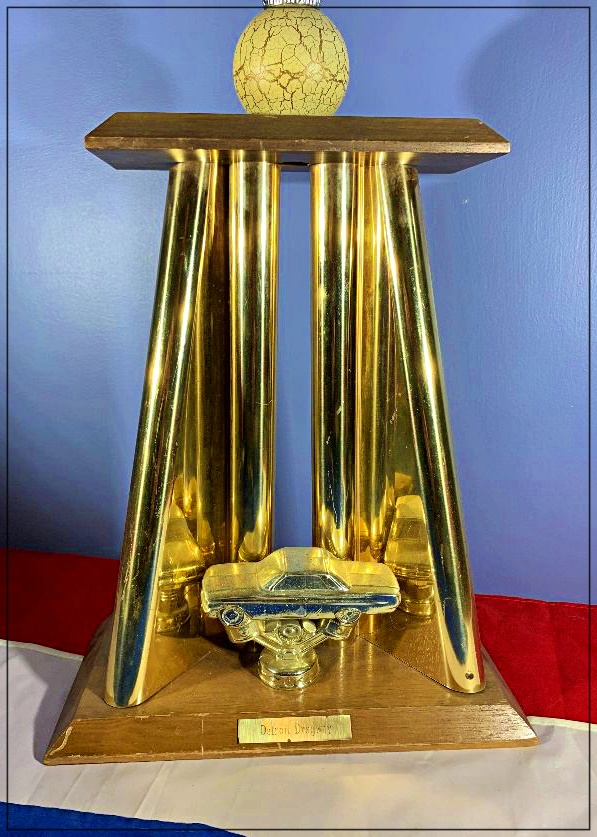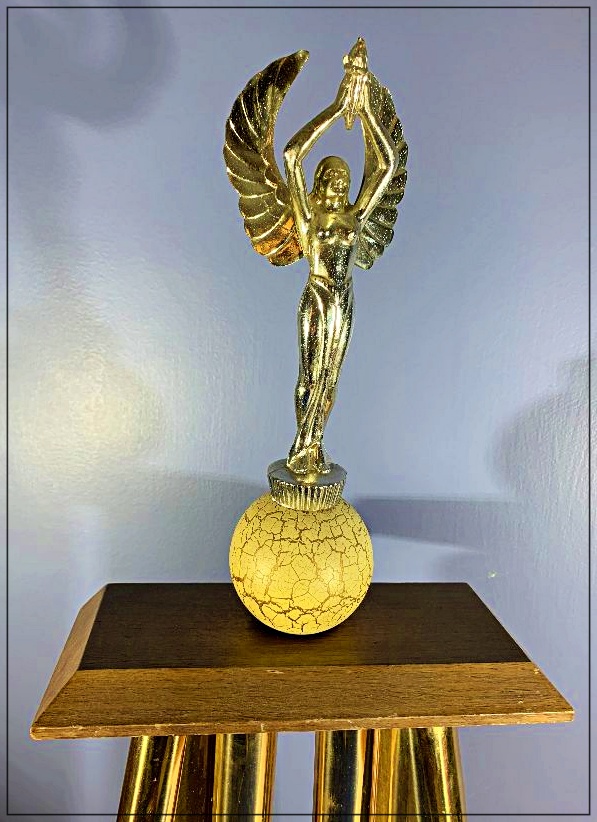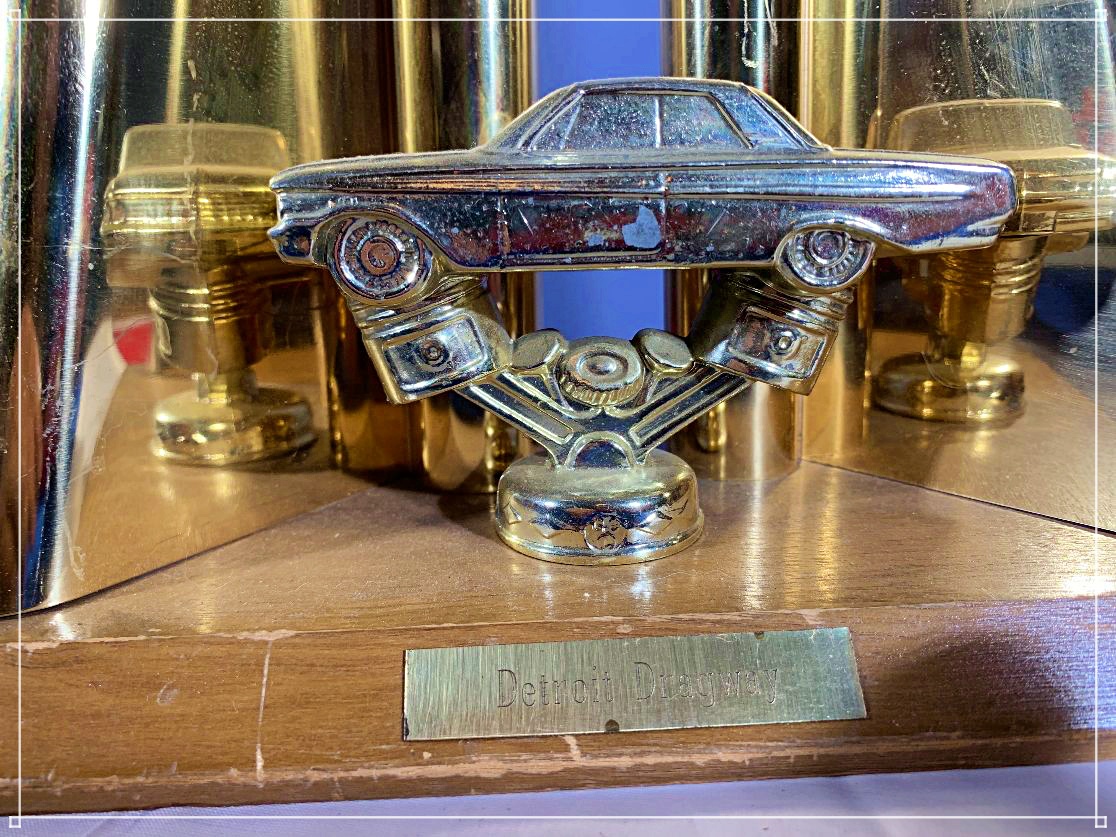 Courtesy of Todd Francisco

Grandville
I am attempting to learn more about the Grand Valley Timing Association of which my father, Ron Rabbai, was a member. Here is their club patch. I found it in my father's belongings.
Lisa Segard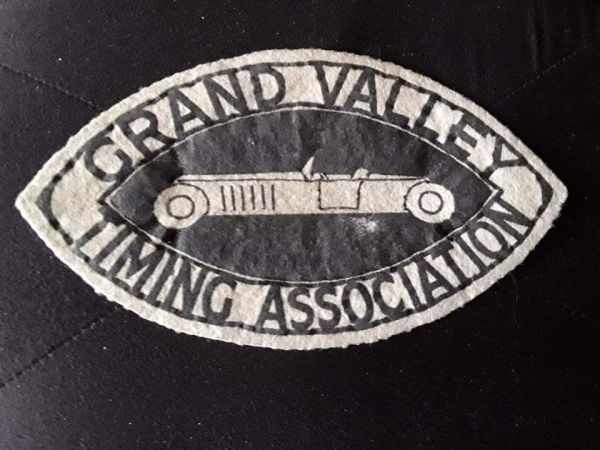 The Grand Valley Timing Association was organized in Grand Rapids in September 1953. There were 121 members when it was first organized. Courtesy of Lisa Segard

Grattan
Grattan International Speedway, 1975-78
The years were 1975-1977-78. I was running a mildly-built '66 Chevelle 327, 4-speed.  The car was running the high side of 13s.  Then on one run, hitting third gear, the clutch paid me a very NASTY visit through the floor. I had very minor injuries, but it was very loud. I wish someone had a picture of that. I will say that a few of the "gang " went there and had a great time.
Dave Eager
Martin
US 131 Dragway, 1965-2014
I raced at US 131 starting in 1965 in stock class. I quit for a few years, then I went back in the 80's and raced until 2014 in the bracket classes. The track was sold in 1999 and the new owner put $15 million into completely rebuilding it. When it opened back up, it become an IHRA track.
Allen Huston
I ran Super Rod at Martin. Everyone runs the same ET--9.90. You slow the car down to run a 9.90 dial in. I ran Super Rod at Toronto Motorsports Park in Toronto, Canada, too. I won there in the mid-1990s.


Frank Hickman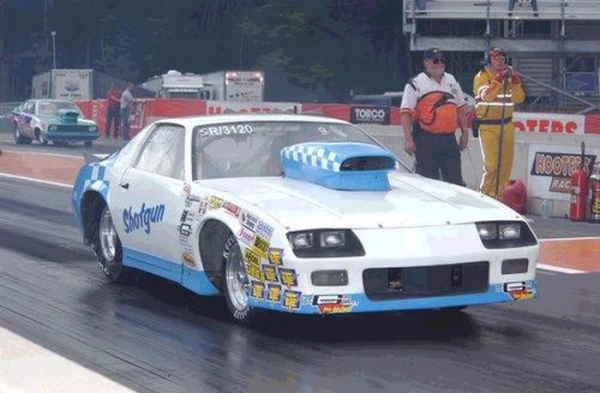 Frank Hickman's '68 Camaro IROC Z at U. S. 131 Dragway. Courtesy of Frank Hickman

I was fortunate enough to attend my first drag race at Martin, Michigan's US 131 Dragway in 1984. It was a all-high school drag event, put on by Motec, a mechanical trade school based in Ohio. It hooked me good into cars. I next went to a Super Chevy Sunday event there that summer. They held many of those events there from the late 70's to the 2000's. Also the Popular Hot Rodding Championships were held there for many years. All the biggest stars of racing ran there, from Garlits, to Prudhomme to the Mongoose and Shirley. Dyno Don Nicholson set a new funny car record there in 1966 with the first 7 second run in class history. Over the years the track held many events and shows with various degrees of success. What many people don't know or remember is that the facility once held a very nice high banked dirt oval track as well. I never saw a race there, but I remember very clearly parking on the banking of the track while attending a Super Chevy event back in the middle '80s. After the track's reconstruction, all vestiges of the dirt oval were removed, like most of the rest of the facility. It's a fine race track, but not any of it is the same as it was when it started long ago. A man I know named Dave Crane, who collects vintage dragsters, used to work there in the early 60's.

Garrett Pierce
Milan
I raced at Milan, Michigan, as a regular in '67 and '68 and held the track record for my class in '67. The certificate was signed by Cliffton Riley, track manager or owner. One day I was testing there in preparation to make the switch from NHRA to AHRA. Sam Stockwell (record holder in one class lower) was a friendly competitor. I was running about .10 slower than the record in my NHRA class, but AHRA allowed different stuff and I was testing that. Because I all of a sudden ran about .20 under, he wondered what I did. Being coy, I said I was doing timing changes, just to mess with him. He died of a heart attack a couple days later. I was sad, as he was a friend and especially sad that he never knew the truth.
Tom Pfeifer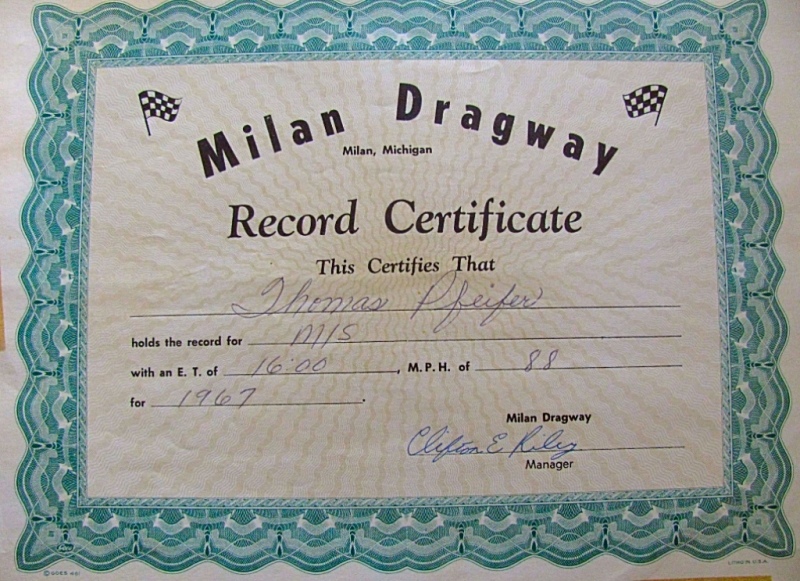 Track record certificate, Milan Dragway, 1967. Courtesy of Tom Pfeifer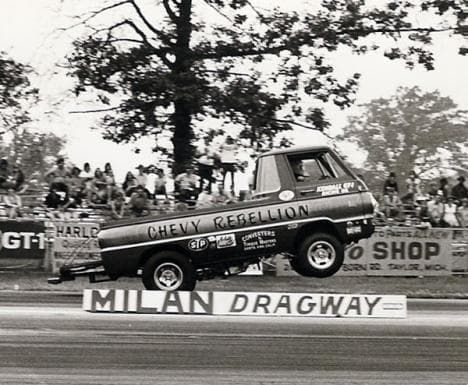 Richard Hutchins lifts the wheels in his Chevy-powered Dodge truck wheelstander at Milan Dragway. Courtesy of Jim Wyckoff

Milan Dragway, after 1998

After Detroit Dragway closed, I started racing at Milan Dragway. Detroit Dragway was much closer for me.
Milan is a super place to race. Like Detroit Drag, you don't go looking for a duck. There wern't  any. All great  racers. I have been to Ubly, Stanton, even Lapeer, Tri City in Saginaw, Norwalk, Martin. I did pretty good at all of them.

Frank Hickman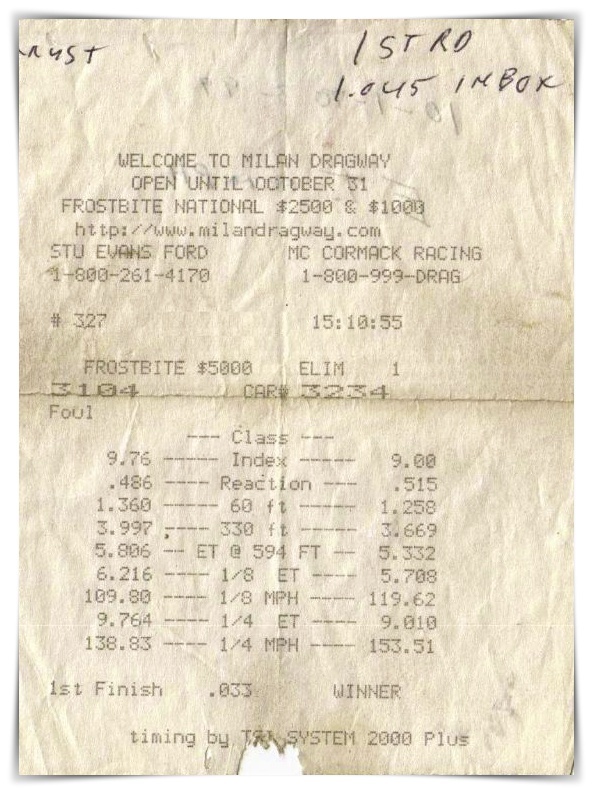 Time slip from the Frostbite Nationals at Milan Dragway. This slip records that Frank Hickman won the first round of eliminations in his '68 Camaro IROC Z. Courtesy of Frank Hickman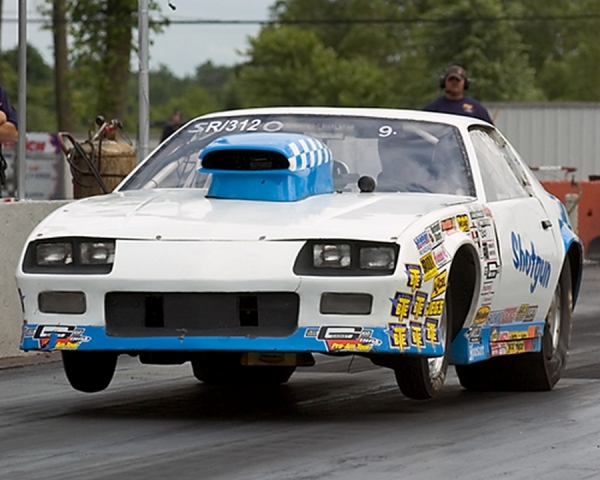 Frank Hickman lifts the front end in his '68 Camaro IROC Z at Milan on the way to a final round win. Courtesy of Frank Hickman


Bill Robbins is my uncle. He was active in drag racing beginning in the late 1950s.
Rick Loran Robbins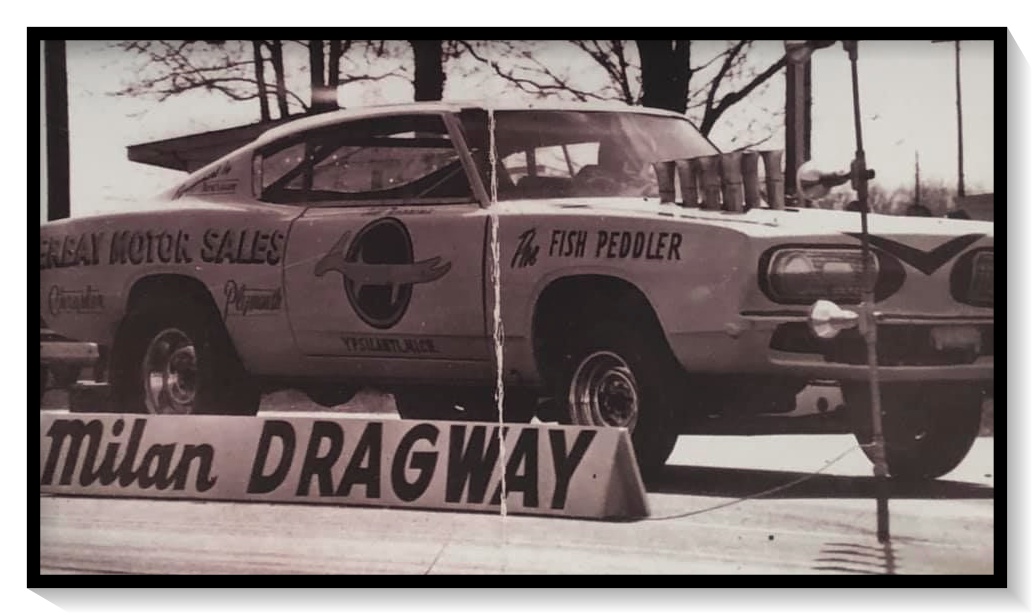 Bill Robbins driving at Milan Dragway.. Courtesy of Rick Loran Robbins

New Baltimore
Motor City Dragway, 1957-59
I was a member of the Millwinders Racing Team and raced at Motor City Dragway in New Baltimore, Michigan, in 1957, '58 and '59. I ran a '56 Chevy in C-Gas and a 1959 Corvette.
Richard Gargano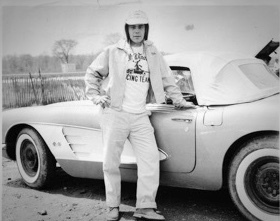 Richard Gargano with his 1959 Corvette at Motor City Dragway.. Courtesy of Richard Gargano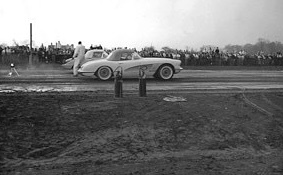 Richard Gargano racing his 1959 Corvette at Motor City Dragway.. He garnered his first trophy with this car in this race. Courtesy of Richard Gargano

Richard Gargano holding the trophy he won for the first time with his 1959 Corvette at Motor City Dragway.. Courtesy of Richard Gargano


I raced at Motor City Dragway. The same people who owned Detroit Dragway also owned and ran Motor City. The anouncer and sometime racer, Dave Gladwish, was a personal friend, His wife, Joyce, and son were friends also, My son still talks to Shaun Gladwish. He still lives in Canada. Dave and Joyce passed away a few years ago.

Frank Hickman
Saginaw
Tri-City Dragway, 1966-68
As a native of Saginaw, Michigan, boy, my first racing experiences came at Tri-City Dragway. I remember when it opened. It was a fantastic strip. I saw cars like the "Hawaiian," "Chi-Town Hustler," "Little Red Wagon," etc . In the summer of 1967 or 1968, I raced my 1966 Chevelle convertilbe 327 c.i. 275 h.p. 4-speed Muncie in the "Pure Stock" division. I won one of my races there. I still have that trophy, too. It was a great track. Too bad it isn't still operating. I really enjoyed reading all the info and history you have on it. One question though, I recently saw the Ramchargers and the "Color-Me-Gone" funny cars on exhibition tour at the former U.S. Air Force Air Base here in Oscoda, Michigan, where Connie Kalitta has his aircraft maintenance operation. The owner of one of the cars told me that Tri-City Dragway had reopened back in, I believe he said, the 1980's, but closed back down after the driver of a fuel car had been killed. Do you know anything about whether or not that's true?  
[DSL editor's note: I researched in several newspaper databases, but found nothing about Tri-City Dragway re-opening after it closed in 1978. In my website,
Drag Strip Deaths
, there have been two fatalities at Tri-City Dragway. One of them was Richard Place, the driver of a fuel dragster.  He died in a bad crash at Tri-City in 1974. Richard's father sued Logghe Chassis after his son's death, but the track continued to operate for four more years.]
R. Matt O'Dell
I raced a couple of times at Tri-City Dragway, worked the pit crew, and visited often as a spectator. I have great memories of my dad racing at different tracks, too. Would love to see some memorabilia of this track.
Michael Stephens
Stanton
Central Michigan Dragway, 1963-66
I raced at Central Michigan Dragway approximately 1963-1966. I had a '55 Chevy 301cu in. It ran C/Gas. I had several class wins. We flat-towed it to the strip. My dad went too, along with several friends. I have one picture of me racing a Ford C/Gasser with my dad in the background. There is also a sixty-two full-size Chevy SS/S or A/SS. I have so many wonderful memories from that strip.
Phil Ivy
Ubly
Ubly Dragway, ca. 1974-75
I bracket-raced my 1971 Mustang 429 CJ Ram Air at Ubly Dragway the summer of 1974 or 1975, I don't remember which. I won my bracket (I still have the trophy) and went on to final eliminations. I was in the lead against a 1966 or 1967 GTO when, at about 70 miles per hour, as the transmission went for 3rd gear, the engine suddenly went silent and I found myself coasting down the remainder of the track as the GTO flew by me. Once off the track and stopped on the return lane, I turned the key to try starting it, but no dice. It was as if it had seized. My heart sank because I thought maybe I had blown that wonderful hi-performance engine. However, upon sitting and cooling down for about an hour, I tried the key again and this time it turned and fired right up. It's been fine ever since, but the experience scared me enough that I decided to never race the car again. I was told by some folks there that what happened had been caused by vapor lock. It was an extremely hot and humid day. I had sat on the asphalt in the staging lane with the engine running and the fuel in the tank getting heated up for an extended period of time before coming to the line. I don't know if that was definitely the cause, but it did make me think about potentially eventually harming the engine. I still have the car. It has 49K original miles on it, a totally original un-restored survivor that I now take out a couple of times a summer to local car shows. Although I enjoyed running it at Ubly, I'm glad I stopped in favor of not continuing to put hard time on the car for nothing but a few more trophies.  I also ran my 1962 Ford Galaxy 500 at Ubly a time or two about those same summers, but didn't win any hardware.
R. Matt O'Dell
I have a photo of a round red winner sticker from July 3-4, 1966, from Ubly Dragway.  It is stuck on the meter box in the garage where my father, Roger Davenport, worked on his race car.
Pat Olson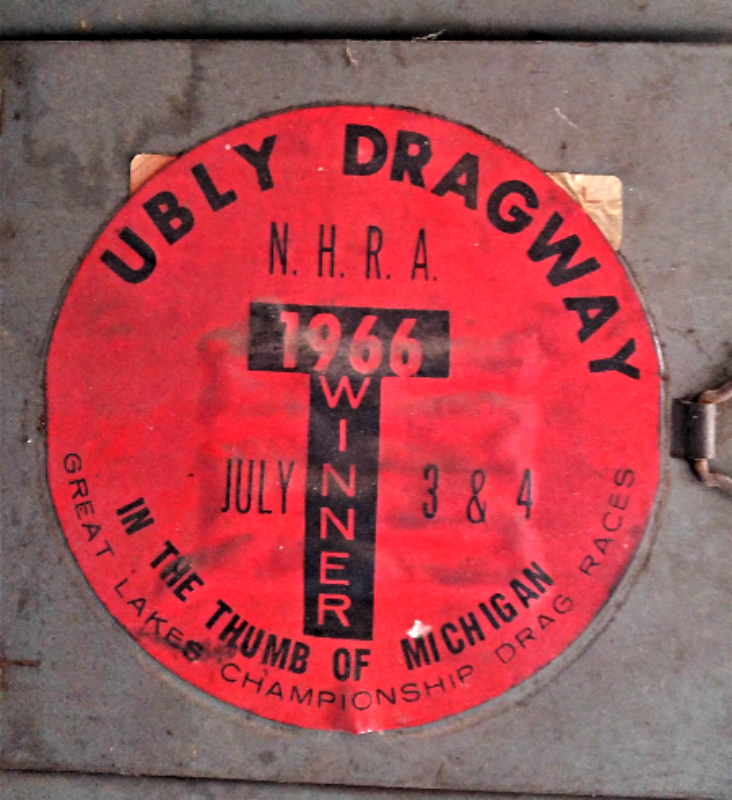 Winner sticker from Ubly Dragway, July 3-4, 1966.. Courtesy of Pat Olson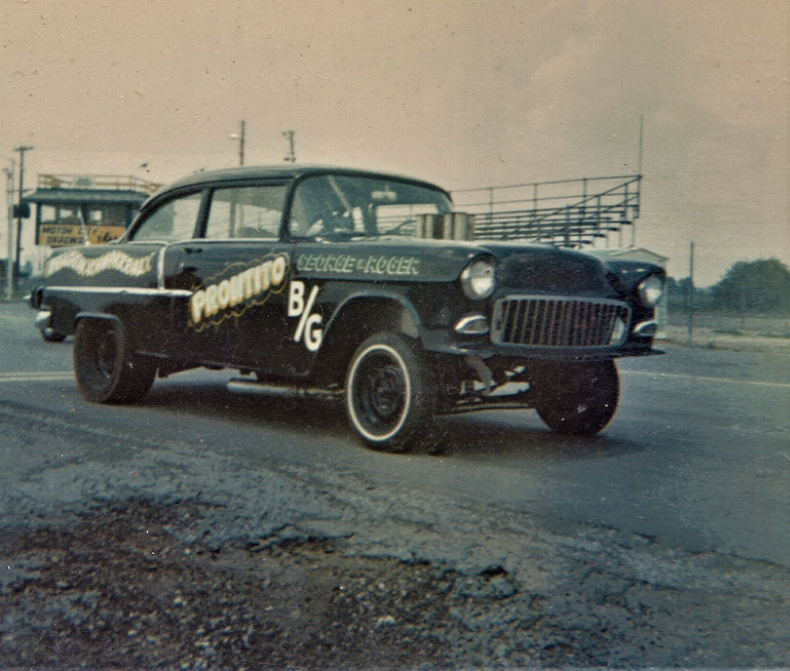 Roger Davenport and George Foltz were partners during their early racing days. They raced this B/G '55 Chevy in 1966, when they would have won the race at Ubly and got the winner sticker (above). This photo shows the car at Motor City Dragway. Later they had a black and then a yellow Corvette with the same ​Prontito name.. Courtesy of Pat Olson