Remembering . . .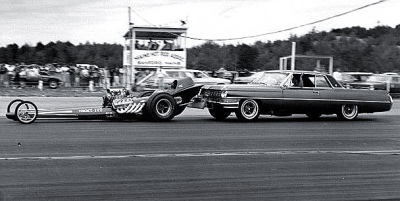 Tommy Ivo at Sanford. Photographer unknown
Norridgewock
Norridgewock Dragway, 1965
To the best of my knowledge, they only ran drags there one year, 1965. George McDonald, who was running Sanford at the time, had some races at that old airfield using Sanford's Chrondek clocks and PA. As I understood it, the effort required wasn't worth it, and they never ran races there again. But I could be wrong. I can't say someone else didn't jump in there for awhile afterwards. I ran my daily driver '64 GTO there that summer, and turned the car's best times there: a 13.54 at 105.
Bruce Wheeler
Sanford
Sanford Drag Strip, 1950s-60s
I raced at Sanford Maine Dragway in the late '50's into sixties. Member of Tappets Auto Club of Manchester, NH. Would love to find someone who could share pictures of our club at the drags. Ran A/SR. Also would love info and picture of Eleanor"Ma" Sidebotham. She was a major influence and assistance to a group of young hot rodders.
Robert Corriveau
I did not race at Sanford, Maine, but my dad did. He raced there from 1964 until it closed. He much preferred Sanford over New England Dragway in Epping, New Hampshire. Apparently the early track surfaces at NED were considered "greasy" in comparison to Sanford. My dad, Jim Neithercut, first raced a white '62 Chevy Impala convertible with a 327, but then he and a high school classmate named Mike Cyr teamed up with a black '65 Chevy Chevelle with a 283. They named the car the "CHEV-HELL" and called themselves the "Engine Masters Racing Team" from Saco, Maine. They ran it in H/S and were running right on the national record with 14.4, but got blown away by a station wagon from Pennsylvania running a 13.9.
Adam Neithercut
1967 was Sanford's final year. I know. I raced my fueler there that summer.
Bruce Wheeler
I raced my dragster at Sanford, Maine, in 1957 and won in B Open Gas. I still have the trophy. The car had a Chevrolet V8 in narrowed Model T rails and was used as an ice racer in the winter near it's home in central New Hampshire. 
Dave Watson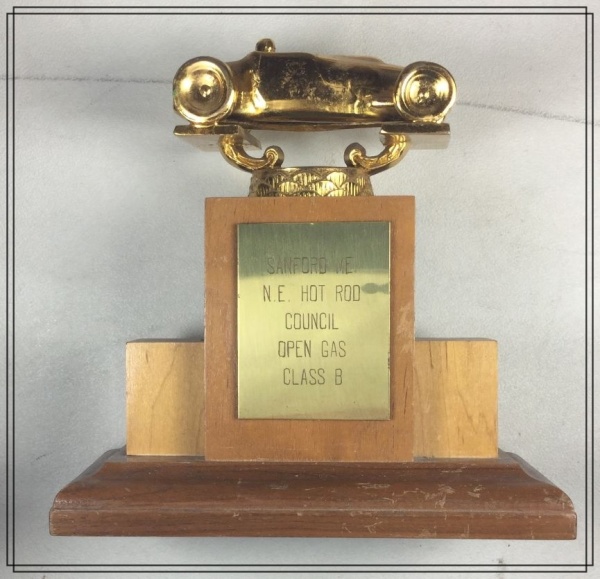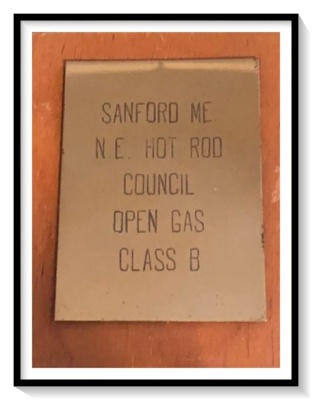 Dave Watson's class winner trophy that he won at the Sanford Drag Strip in 1957. Courtesy of Dave Watson

Winterport
Winterport Dragway, 1981-84
I raced at Winterport Dragway and Oxford Plains Dragway in Maine from 1981-84. I raced a red and white 1955 Chevrolet BelAir convertible gasser type car in the early 1980s which was powered by an injected 426 Hemi. It was painted like the Indianapolis 500 pace car. If anyone has any video  footage of my car back then, I'd love to see it and copy it.
Larry Stegna
Winterport Dragway, 1960s-1989
I was a kid in Winterport and we rode bicycles to the track in the 60's. In 1989 I drug my '66 Fairlane to Winterport, raced and won! Memories.
Russ Allen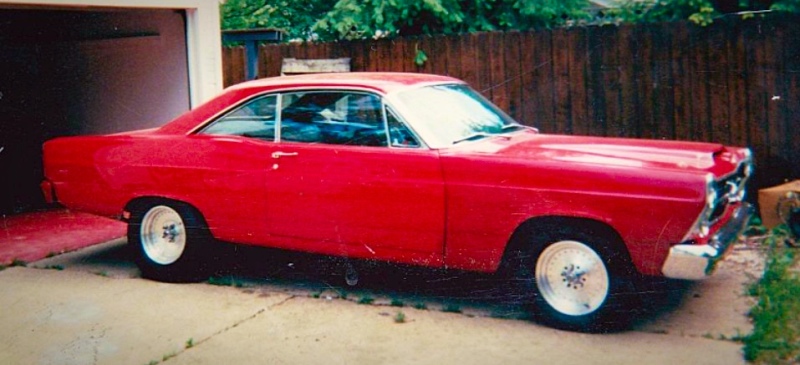 Russ Allen's 1966 Ford Fairlane. Courtesy of Russ Allen

Winterport Dragway, 1967-69
I raced my new 1967 Chevelle SS 396 at Winterport, Maine, Dragway in '67, '68, and '69. The track was a 1/4 mile strip. Oh, what fun it was!! The strip is still operating as a 1/8 strip and doing fine.
John Gray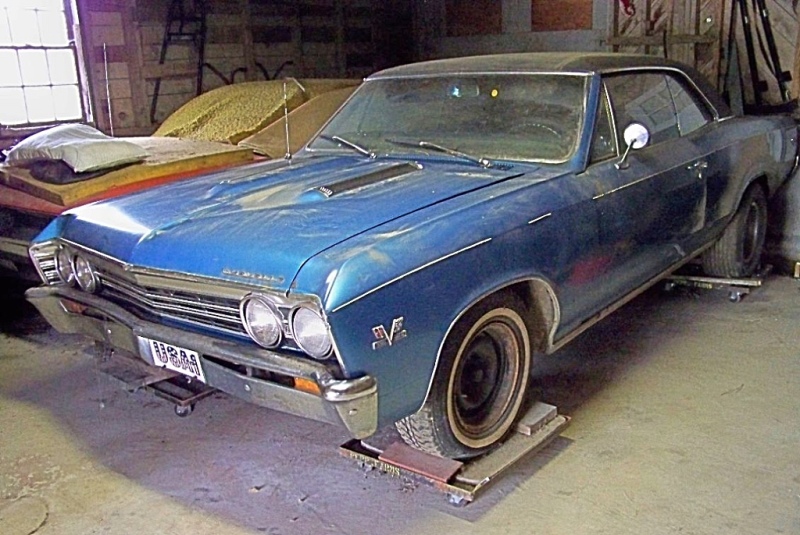 John Gray's 1967 Chevelle SS 396, coming out after 28 years of being stored in his barn. Courtesy of John Gray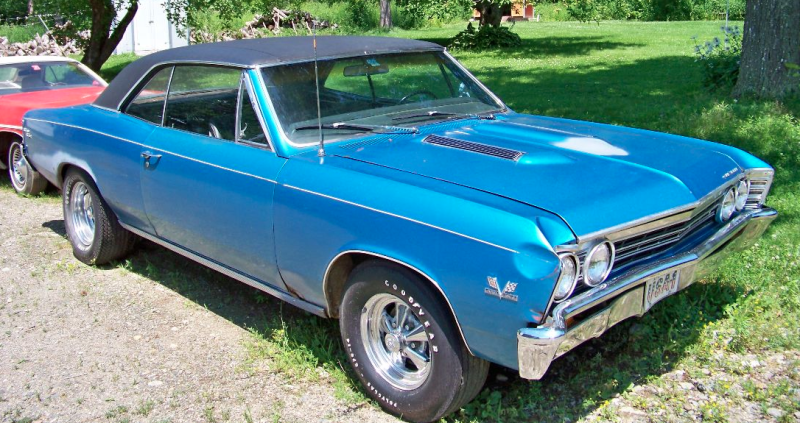 John Gray's 1967 Chevelle SS 396, out in the open after coming out of storage. Gray sold the car in about 2012, the car ending up in North Carolina where the new owner restored it to its original condition. Courtesy of John Gray