DELAWARE
Georgetown Speedway (1956)
Delmar U.S. 13 Dragway

(1963)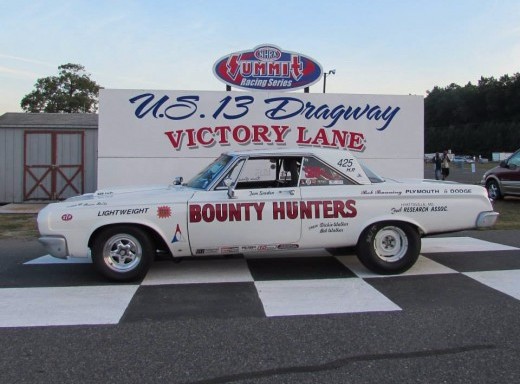 A winning car in Victory Lane at U. S. 13 Dragway in Delmar, Delaware. Photographer unknown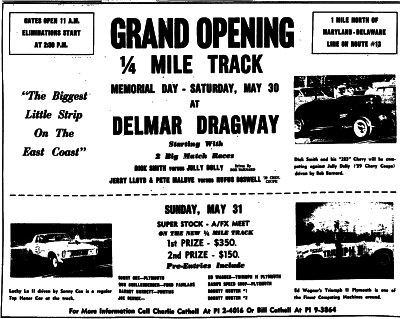 Years of Operation: 1963-present
The drag strip's official website attests that the strip opened in 1963. Newspaper reports of those early races are sketchy, but research has found that 2,200 spectators watched one of the races held in 1963. The first ad found in a newspaper for a race at Delmar was for the May 10, 1964, event (Salisbury Times, May 8, 1964). The grand opening of the track was a two-day affair on May 30-31, 1964. Super Stocks and match races were featured. Bill Cathell was the owner and manager of the strip. Races were held on Friday nights and Sundays in 1964. Sonny Cox, Dick Smith, Kenny Mills, and Gene Wharton were frequent winners in 1964.
Did you race here? Tell us about it.
CLICK HERE to see location on a map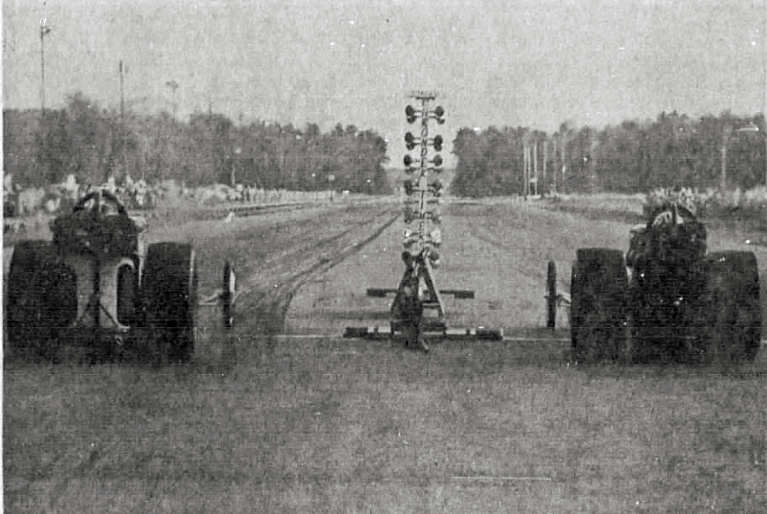 CLICK HERE to see 8mm video footage of U.S.13 Dragway, 1967, filmed by Charlie Hampp Sr, 2:51 minutes, music only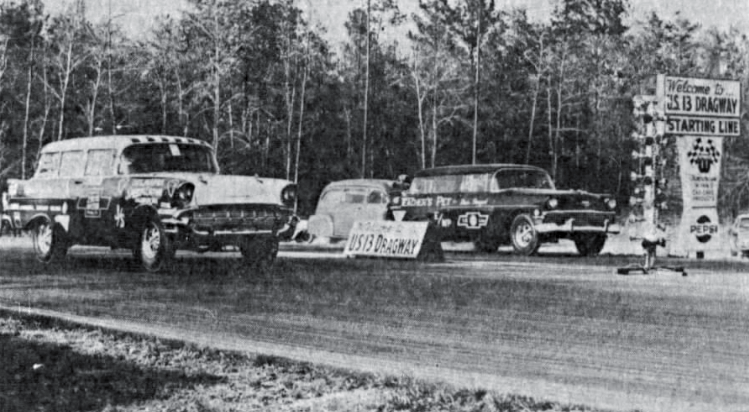 Ron Rivero, piloting the K & G Speed Associates AA/FD (right) beat Al Friedman, driving the Gaines-Marino-Webb AA/FD in a match race. In doing so, Rivero set a track record with a 7.06 ET at 219.50 MPH on April 14, 1968. Photo published in ​Salisbury Daily Times, Apr. 16, 1968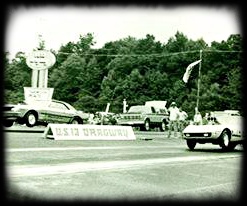 Dave Shugard (far lane) upset the Wheatley Brothers' '57 Chevy wagon to take Top Car of the Day honors on Apr. 28, 1968.. Photo published in ​​​Salisbury Daily Times, Apr. 29, 1968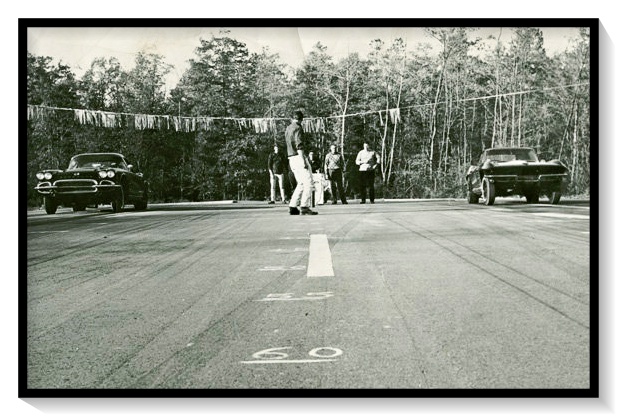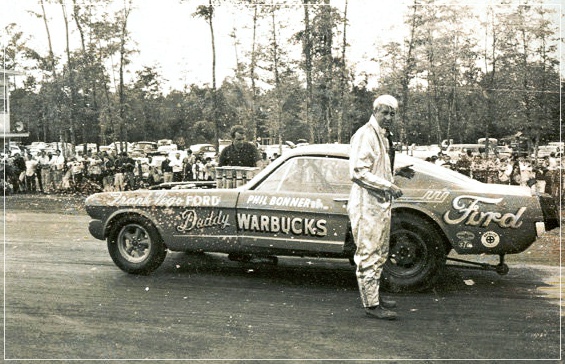 Georgetown Speedway Drag Strip
Years of Operation: 1956-64
In addition to its half-mile dirt oval, the speedway had a quarter-mile drag strip. They held the first drag race on August 19, 1956. The second drag race was held on September 9, 1956. They built the drag strip at the south end of the oval, for a distance of 1440 feet off the fourth turn so that the strip connected with the home stretch of the oval. It was thought this would provide enough distance for the drag racers to reach top speed and then slow down. Although research didn't uncover any information about drag racing between 1957-61, the lack of documentation does not mean that races were not held. A weekly Sunday drag racing program began on June 10, 1962. Trophies were awarded to class winners. It started being called Georgetown Dragway in 1964.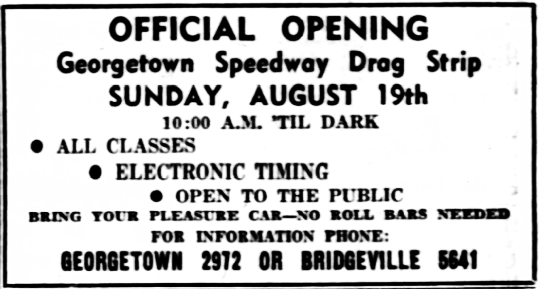 Did you race here? Tell us about it.
CLICK HERE to see location on a map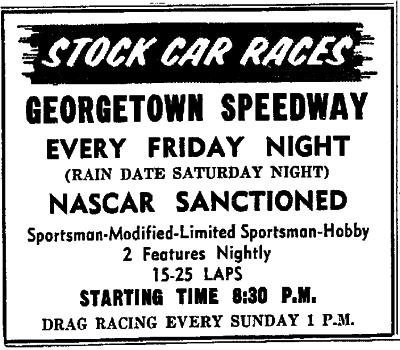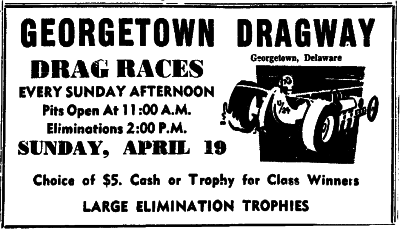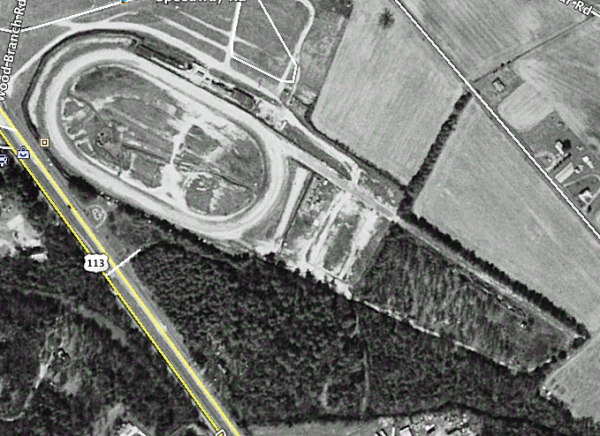 1992 aerial view of Georgetown Speedway Drag Strip